Camera Overview
The 12x-NDI Conference & Broadcast PTZ Live Streaming Camera, in gray, from HoneyOptics, allows you to output up to a 2160p60 signal simultaneously via HDMI, SDI (1080p), and NDI or IP outputs (NDI and IP share the same RJ45/Ethernet port). The NDI protocol, NewTek's innovative IP technology, gives you low-latency access to audio and video devices anywhere on your network for various A/V applications. You won't be restricted to sources connected directly to a single system. The 12X-NDI comes with a NewTek NDI license, so you're set to go right out of the box. The camera also has a composite output that can be used on its own (without any of the other outputs at the same time) to deliver 576i/480i resolution.
Specs
| | |
| --- | --- |
| Sony CMOS Sensor | 1/2.5″ CMOS, 8.51 Mega Pixels |
| Resolution | 3840×2160 |
| Frame Rate | 4K 60/50/30/25, 1080p/i 60/50/30/25, 720p 60/50/30/25 |
| Lens | F 4.4mm to 52.8mm, f/1.8 to f/2.6 |
| Lens Zoom | 12x (Optical Zoom) |
| Field of View | 71 deg. |
| Min Lux | 0.5 Lux at F1.8, AGC ON |
| Shutter Speed | 1/30s – 1/10000s |
| SNR | >=55dB |
| Vertical Flip & Mirror | Supported |
| Horizontal Angle of View | 8.2 deg. (tele) to 71 deg. (wide) |
| Vertical Angle of View | 4.5 deg. (tele) to 42.7 deg. (wide) |
| Pan Movement | +/-170 deg. |
| Tilt Rotation | Up: 90 deg. Down: 30 deg. |
| Pan Speed Range | 1.7° ~ 100°/second |
| Tilt Speed Range | 1.7° ~ 69.9°/second |
| Presets Accuracy | 0.1° |
| Digital Noise Reduction | 2D & 3D Noise Reduction |
| Presets | 10 IR Presets (255 via Serial or IP) |
Other Info
Honey Optics
Affordable,
Quality, PTZ cameras.
Stream in

Wow your audience with Ultra HD resolution

Add to cart
Our story

Free Shipping Worldwide!

On orders over $950+

60-day hassle free returns
Intro
Why go with Honey Optics?
Honey Optics was founded by a video tech volunteer that couldn't find affordable quality PTZ cameras for his local non-profit organization.
Quality
Honey Optics cameras are made with the best quality material. We use official Sony™ CMOS sensors in all our cameras.
Affordability
We want every church, non-profit, and business to afford high quality 4K cameras without breaking the bank. All our cameras are under $2K.
5-Year Warranty
We believe in our products so much so that we are offering a hassle free 5-year warranty. Backed by ourselves and our manufacturer.
FUN FACT: The "Honey" in Honey Optics stands for rich, sweet, quality, organized, and hard working. Just like the honey made by hard working bees.
Honey Optics in Use
PTZ Camera Case Study
Non-profit's were one of the most impacted industries during COVID-19. A local church came to us with a a very urgent need. They could no longer gather in person and needed help gathering online…
Case Study Coming soon
Honey Optics
Other
Cameras

PTZ Camera

√

√

Stream in 4K Video

√

×

5-year Hassle Free Warranty  

√

×

Official Sony CMOS Sensor

√

×

60-day Free Trial

√

×

Free Overnight Shipping

√

×

Direct-to-consumer Company

√

×

USA Company

√

×

Flat & Transparent Pricing

√

×
Honey Optics vs. Other Cameras
At Honey Optics we strive to be better in quality, service, and price! Be confident that you will receive the best product for the best price.
Add to cart
We strive for excellence
Starting with our FREE overnight delivery, award winning support, and 5-year warranty.
The Many
Industries using Honey Optics

House of Worship
Why have 2-3 video techs moving across your house of worship when you can have have 3-5 PTZ cameras controlled remotely by a single video tech?

Education
Classrooms, and lecture halls are changing. And your school can keep up with the change by offering students full in-person experiences, virtually.

Radio & Podcast
Missing out on that extra video revenue? Create, & stream your VIDEO podcasts to YouTube, Facebook, Spotify and more with a few clicks, and triple your audience.

Healthcare
Telehealth is here to stay. Now more than ever patients want to be cared for, without the need (and risk) of visiting a hospital. Offer a competitive advantage with video.

Broadcast
News, TV, and more. Get extra unique shots & angles without hiring extra camera men. A trained video tech can control & operate up to 10 PTZ cameras simultaneously!

Sports & eSports
Get that perfect shot of the winning goal with our 20x optical zoom camera. Or zoom in on the intense facial expressions of your champion gamer with our 12x zoom camera.
Need a personalized solution?
We can guide you on your custom and complex video needs.
How can we help?
Simple Straight forward Pricing
Across all devices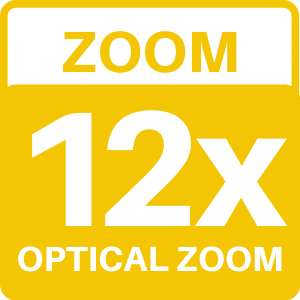 12x Optical Zoom (Lossless)
4K Video
SDI, LAN, HDMI, USB 3.0
NDI – HX
4 simultaneous outputs
Stream direct with RMSTP
View Product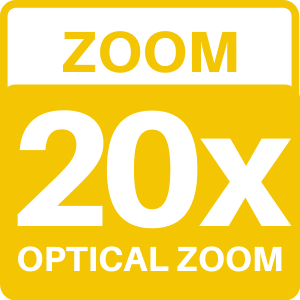 20x Optical Zoom (Lossless)
4K Video
SDI, LAN, HDMI, USB 3.0
NDI – HX
4 simultaneous outputs
Stream direct with RMSTP
VIEW PRODUCT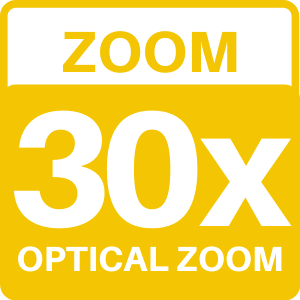 30x Optical Zoom (Lossless)
4K Video
SDI, LAN, HDMI, USB 3.0
NDI – HX
4 simultaneous outputs
Stream direct with RMSTP
Coming soon
Testimonials
What our happy clients say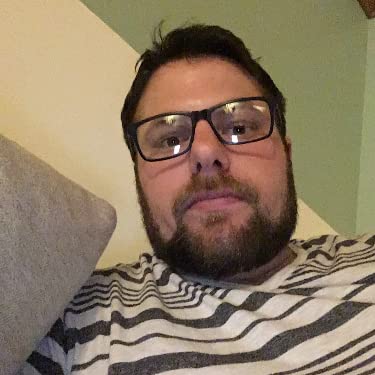 Great conference room camera
'We purchased this for our conference room. Paired with a 5Gb/s usb-c to usb-A 3.0 the 4k really shows well. It's a little heavy, has great movement range tons of preset options, great zoom. Also we got a white version instead of the gray but it looks very nice and sleek
Michael Bonello • Amazon