PTZ Cameras for Broadcast
A broadcasting PTZ camera is a camera that can swivel left to right and tilt up and down thanks to mechanical components. These cameras are also capable of zooming and can broadcast in 4K. PTZ cameras can be controlled remotely or programmed automatically, which allows them to zoom and pan without causing camera movement.
Learn More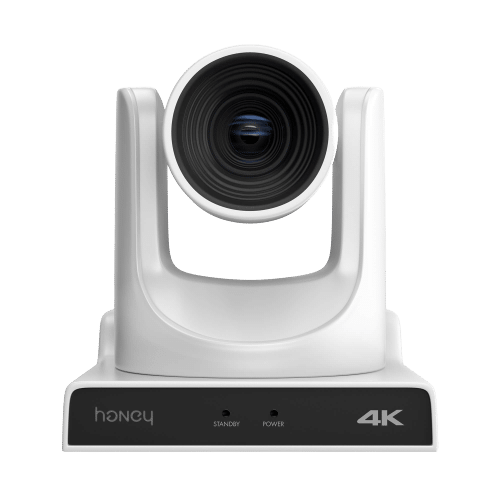 Benefits of PTZ Broadcast Camera
A PTZ camera broadcast is extremely popular, thanks to the amazing features these unique cameras offer. Let's look at some of the benefits of using a PTZ camera for broadcasting: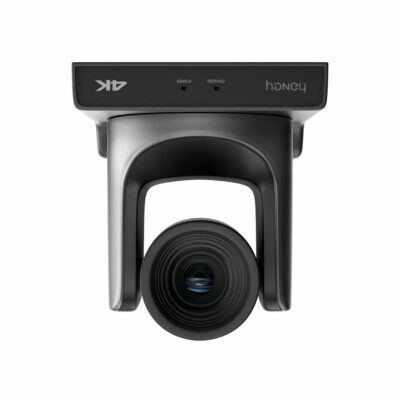 Remote control – You can run a PTZ broadcast camera system 100% remotely and even be in a different country!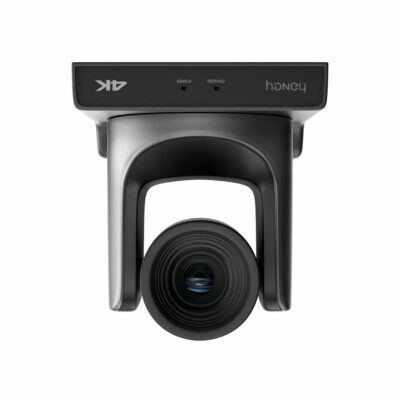 Save costs – PTZ cameras are significantly cheaper than hiring a professional level standalone camera and operator.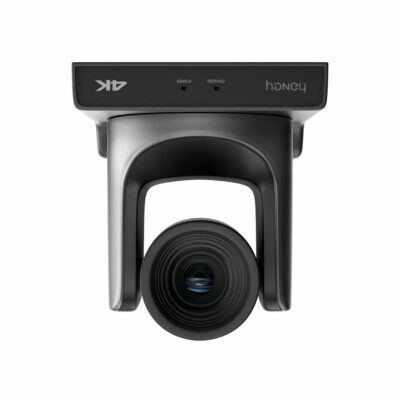 Automate shots – You can pre-program a PTZ camera to zoom, pan and tilt. You can even program the camera to follow the movement.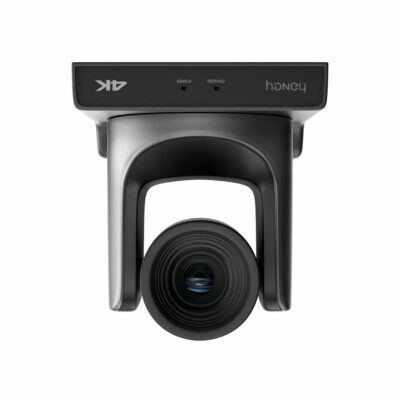 AGet unique angles and shots – As PTZ cameras can be mounted to different spots and placed in difficult or dangerous locations, they can help your broadcast achieve incredible shots.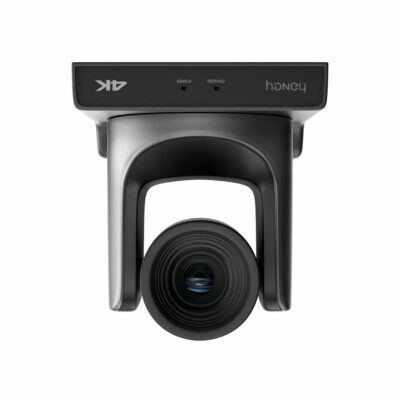 Only require one operator – Thanks to an easy control system, one operator can control multiple cameras at the same time. PTZ cameras can be easily controlled via a single joystick and do not require extensive training.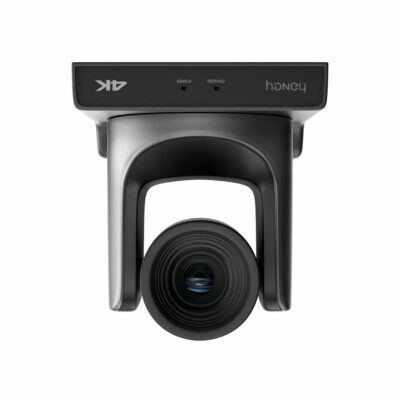 Record and live stream in HD and 4K thanks to NDI – If you want to produce high-quality broadcasts, then PTZ cameras are your answer. These incredible cameras allow you to shoot and broadcast in HD and 4K!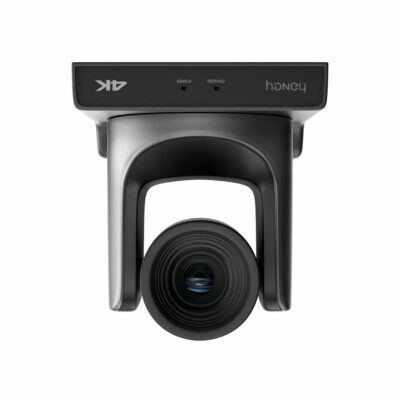 Stream to social media – It is incredibly easy to integrate your PTZ cameras into your broadcast and instantly live stream to all major social media platforms, including Facebook, Instagram, and Twitch. With a PTZ camera, you can produce high-quality live streams and deliver professional-level pans, zooms, and tilts.
With so many benefits, why wouldn't you run a PTZ camera broadcast? In our next section, we will show you how to choose the best PTZ camera so you can start producing amazing broadcasts today!
How to choose the best PTZ Camera for Broadcast?
Are you looking for the best PTZ ip broadcast camera on the market? Make sure you follow these tips and find an incredible PTZ camera:

Reliable streaming
Before you purchase any PTZ camera, make sure you extensively test its ability to stream. A high-quality PTZ camera can deliver smooth and continuous streams!

Image quality
Study the range of colors, resolution, and contrast ratio. Don't settle until you find a PTZ camera that meets all of your specifications.

Zoom range
Ensure that your new camera can zoom as much as your broadcast requires.

Mechanical components and motor
A high-quality PTZ camera with a powerful motor will be able to tilt and pan smoothly without any shaking. Avoid cameras that can't give you the shots you need without adverse movement.

Lens quality
Check for color fringing, wavy patterns known as moire, and other forms of distortion.
If you follow the above tips, you will have a problem finding an amazing PTZ camera. Remember to take your time and research multiple brands and models until you find your perfect camera!
Compare us
How to use broadcast quality PTZ camera?
Now you have chosen your ideal PTZ camera, it is time to use it. Follow these tips to start broadcasting via your PTZ camera:

Connect PTZ camera
You can connect your PTZ camera through an ethernet cable and broadcast your footage via HDMI or SDI. Alternatively, you can connect to a computer network and broadcast via NDI.

Control your PTZ camera
Use an infrared remote control to pan, tilt and zoom your camera. Alternatively, you can connect to video production software such as vMix and effortlessly control multiple cameras while broadcasting and streaming.

Set up auto-track
Connect to a server-based system that works with your PTZ camera. Alternatively, there are new AI solutions that use the 2nd camera within your PTZ to smoothly auto-track.

Stream to social media
Feed video via an ethernet cable in a suitable format such as RTMPS. Configure the camera with your social media username and password.
Now you are an expert on PTZ cameras, it is time to broadcast! If you want to create incredible shots, easily control your cameras, and save money, then PTZ cameras are an amazing choice.