Office Security Cameras
Need a 360 degree camera for office security? Honey Optics has a solution for you. Our PTZ cameras have wide-angle lenses, allowing you to capture and monitor more of your space with a single camera. With 4K resolution and 12x or 20x zoom, you can effectively monitor your office without missing a detail.
Learn More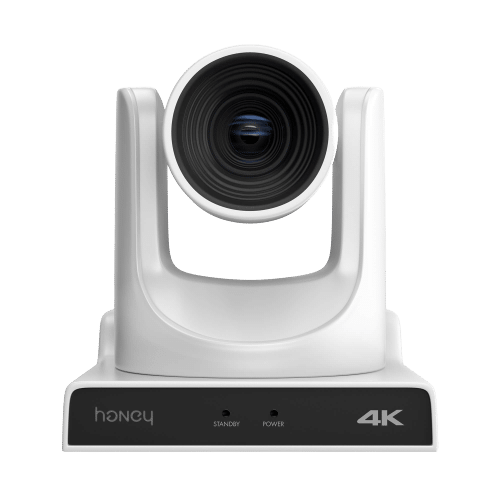 Secure Office Solutions for Staff and Clients
Installing office security cameras can help protect against theft, unethical conduct and illegal activity. Your office houses valuable equipment and sensitive client information that thieves would love to get their hands on. Surveillance cameras deter criminals, giving clients peace of mind that their information is protected.
Surveillance cameras also ensure that employees are doing their jobs and not engaging in unethical behavior in the workplace.
Honey Optics offers a variety of PTZ cameras that are ideal for office security. We make it easy to monitor and secure your business. Remote controls, streaming capabilities and high-resolution footage put our cameras a step above the rest.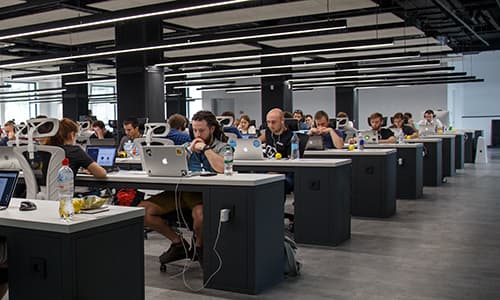 The Benefits of Security Cameras for Commercial Buildings
Investing in office building security surveillance will benefit your business in many ways. First, securing your office space can help:

Prevent Employee Theft
Security cameras can monitor key areas to help prevent employee theft and fraud. If employees have access to sensitive information or valuable equipment and cash, surveillance cameras will deter theft. And if they don't, camera footage will ensure that you can identify the perpetrator.

Protect Client Information
Surveillance cameras give clients peace of mind that their sensitive information is protected. If an employee gains access to this information, camera footage will help you find the person responsible.

Improve Productivity
When employees know they are being watched, it can help improve productivity and performance.
If you don't have a surveillance system in place, you put your office at risk of property and data theft.
How To Choose the Best Camera for Office
Surveillance cameras are a good investment for your office. But how do you choose the right one? There are several things to keep in mind when choosing a camera:

Outputs
Which outputs can the camera stream to, and are they convenient for you? Our cameras can stream to up to four outputs simultaneously, including HDMI, USB-C, LAN and SDI. IP and NDI outputs allow you to view your camera's footage anytime.

Installation
Fitting in office surveillance cameras should be a quick and simple process. Our cameras are easy to install and mount onto walls, ceilings, poles and wherever else you need them.

Resolution
A high-resolution camera will deliver crystal-clear video for precision monitoring. If illegal activity does occur, your camera footage can help you identify the perpetrator. Honey Optics cameras can record and stream in 4K at 60 fps.
If you want to take your office security to a new level, Honey Optics PTZ cameras can help. Our high-quality cameras are affordable and backed by a 5-year warranty. We offer a variety of camera options to meet your needs.