Telehealth Cameras & Doctor's Office Security Solutions
Honey Optics telehealth cameras make it easy and affordable to treat more patients remotely and improve your office's security. Protect staff and patient data and help more patients with PTZ cameras from Honey Optics.
Learn More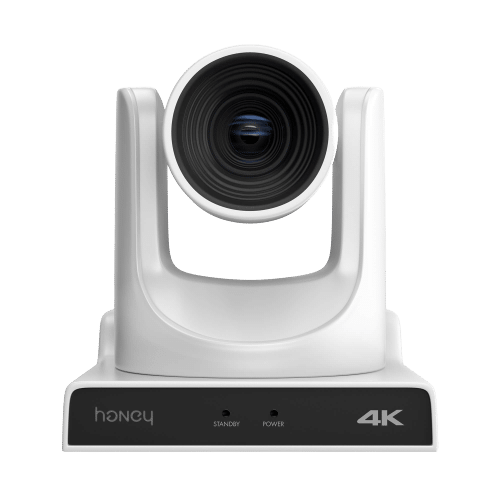 Telemedicine Camera Solutions for Doctors and Clients
With more patients demanding telehealth services, it is crucial for doctor's offices to invest in quality cameras capable of streaming and recording in high definition.
A Honey Optics telemedicine camera will allow you to meet with patients from the comfort of their homes.
When used with HIPAA compliant software, you can diagnose and treat patients while streaming in 4K. Remote control options allow you to zoom in on areas of interest when treating patients. With HD quality streaming, it's as close to an in-person visit as you can get.
Plug-and-play connectivity makes it easy for doctors to get started with telehealth options.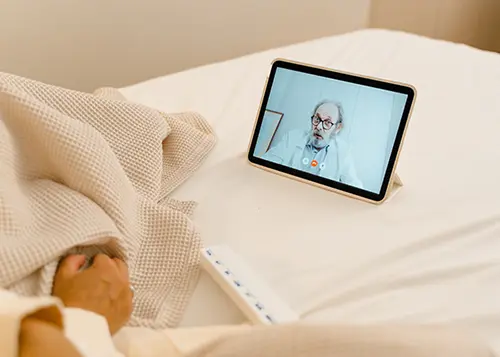 The Benefits of Video Surveillance in Doctors' Offices
Many health practitioners overlook the importance of security, but your office holds a valuable thing: information. The right surveillance cameras can significantly improve the security of your doctor's office and protect patient information.
There are many advantages to incorporating video surveillance into your office security, such as:

Protect Against Criminal Activity by Staff
Placed in the right position, cameras can monitor staff activity. Whether you're concerned about theft of drugs, supplies, money or patient data, a surveillance camera will give you peace of mind. Thanks to IP video, you can view your surveillance footage remotely from any Internet-connected device.

Protect Patients
Surveillance cameras can help protect patient data. If someone attempts to or succeeds at stealing patient information, you will have a clear picture of the perpetrator's face.
While you cannot install cameras in doctor's rooms, you can actively monitor your lobby, waiting area and other key areas for theft or criminal activity.
How To Choose the Best Webcams for Telemedicine
If you want to offer telehealth services, it is crucial to invest in a quality camera for your practice. Here are a few important things to consider when choosing a webcam for your practice.

Field of view for robust monitoring of the entire room
USB 3.0 connections allow you to connect to a computer for a quick and easy HD streaming option. Our cameras offer USB 3.0 connectivity as well as SDI, HDMI and LAN.

Streaming
Does the camera make it easy to connect and stream through telehealth platforms? With Honey Optics cameras, you can stream directly with RMSTP.

Resolution
The higher the resolution, the better the picture quality. Honey Optics cameras have a 4K resolution and can broadcast at up to 60 fps.

Mounting Options
Can the camera be mounted to a monitor or wherever you plan to do your telehealth work from? Having different mounting options will make the camera more versatile and easy to incorporate into your practice.
Honey Optics makes it easy and affordable to offer quality telehealth services to your patients. When used for surveillance, our PTZ cameras also give you peace of mind that your office is being monitored for illegal activity.
If you're ready to improve your practice's security and telemedicine services, give our cameras a try for 60 days.