PTZ Camera Systems for Restaurant & Hotel Room
A Honey Optics restaurant and hotel camera allow you to monitor and protect your business from theft and employee misconduct. Our PTZ cameras stream and record in 4K, ensuring footage is crystal-clear.
Learn More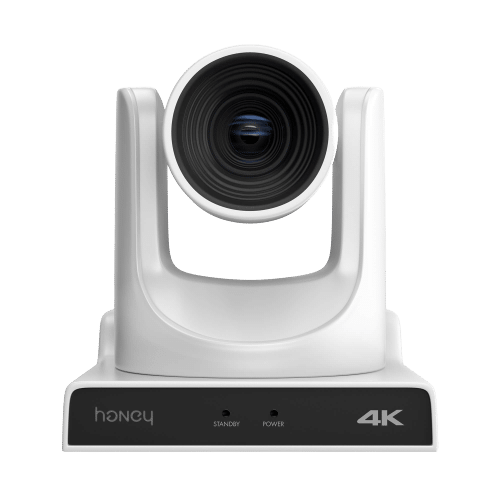 Restaurant Security Cameras For Employers And Clients
If you're in need of a camera system for restaurant surveillance, Honey Optics can help. Here's how:

4K resolution allows you to monitor your restaurant in high definition.

With 2D and 3D noise reduction, you can monitor your restaurant in any lighting situation.

Pan, tilt and zoom function allows you to capture more of the area for better monitoring.
Honey Optics makes it easy to monitor for:


Employee compliance with cooking and hygiene processes

IP output allows you to view your footage from any Internet-connected device at any time. When employees know they are being monitored, it reduces the risk of theft. It also helps boost productivity and overall performance.
The Benefits of Video Surveillance in Hotels
Installing a hotel camera can improve security and help you provide a safe, comfortable environment for guests. Video surveillance can also benefit hotels in other ways, such as:

Loss Prevention.
Quality surveillance cameras can help with loss prevention. When customers and employees are aware that they are being monitored, they are less likely to engage in theft or other unethical activities.

Protect Against Liability Claims.
When installed in common areas, surveillance cameras can also help protect against costly liability claims. If a guest falsely claims to have slipped and fallen on the premises, surveillance footage may support your defense.

Gain a Competitive Advantage.
Having surveillance cameras can help guests feel safer and have a more enjoyable experience. Your competitors may not offer this same level of security to guests, which gives you a significant advantage.
The bottom line? Surveillance cameras, like the ones from Honey Optics, allow you to improve your hotel's security while improving the guest experience.
How To Choose the Best Webcams for Restaurant & Hotels
With so many hotel and restaurant video surveillance systems to choose from, how do you find the right one for your business?
Here are a few things to consider:

Output
It's important to ensure that your camera supports your preferred output. Our cameras can stream up to four outputs simultaneously: HDMI, LAN, SDI and USB-C.

Zoom
For security purposes, a zoom function allows you to zero in on persons or objects of interest. Our cameras come in 12x and 20x zoom options.

Resolution
A high resolution camera will deliver crystal-clear footage and images. Our cameras can stream and record in 4K at 60 fps.

Mounting Options
Placement is important for surveillance. The camera should have multiple mounting options for better monitoring of your hotel or restaurant. Honey Optics cameras can be mounted to walls, poles and other surfaces.
Honey Optics allows you to monitor your restaurant or hotel in 4K. A 60-day return policy and prices under $2,000 make it easy to improve your business's security.