Honey Optics
Affordable Quality PTZ Cameras. Stream in
Wow your audience with Ultra HD resolution

Shop now
Compare us
Client Testimonial: S&E Entreprise Solutions

USA customers get it the Next Day!

60-day Hassle Free Returns

Monthly Payments, Cash-on-Delivery & more!
INTRO
Why go with Honey Optics?
Honey Optics was founded by a video tech volunteer that couldn't find affordable quality PTZ cameras for his local non-profit organization.
Many users looking for a reliable webcam already convinced themselves a PTZ camera is the best choice. If you're already wondering "Why?" then you've already made the first step towards discovering the multiple benefits that a pan tilt zoom webcam offers. And yes, PTZ stands for pan tilt zoom cameras that are remotely operated to give you the best angles and video quality. Interested to find out more about these cameras? Check out the exhaustive article our experts prepared below.
Quality
Honey Optics cameras are made with the best quality material. We use official Sony™ CMOS sensors in all our cameras.
Affordability
We want every church, non-profit, and business to afford high quality 4K cameras without breaking the bank. All our cameras are under $2.5K.
5-Year Warranty
We believe in our products so much so that we are offering a hassle free 5-year warranty. Backed by ourselves and our manufacturer.
FUN FACT: The "Honey" in Honey Optics stands for rich, sweet, quality, organized, and hard working. Just like the honey made by hard working bees.
A PTZ Camera is the Source of High-Quality Video for All Users
Before jumping into technical specifications and various connectivity options offered by a PTZ camera, let's first focus on what most users want to know first – video and image quality offered by these devices.
And if you're a stickler for crystal-clear videos and images, a remote control PTZ camera will daze you with resolutions of up to 4K. Yep, you read that right, the resolution offered is 3840×2160 at 60 frames per second thanks to the Sony lens and CMOS sensor with 8.51 Mega Pixels. Going back to the lens, you should know that the PTZ cameras offer an optical zoom of up to 30x and for those that want to know all the details – F 4.4mm to 52.8mm, f/1.8 to f/2.6.
Our Awesome Customers using Honey Optics Cameras
Programs and Applications Compatible with the PTZ Camera
Acquiring a PTZ camera also brings versatility when talking about the apps and software that are compatible with such a model. So, no matter if you used it for work or personal reasons you can be sure to have full compatibility with the most popular video chat apps:
Likewise, if you use the best PTZ webcam to create live videos and stream them on various platforms, you can rest assured knowing that the H.265 codec enables you to do so. In other words, you can stream directly to:
If you're using the PTZ camera to record or edit videos, you can also be sure that compatibility is optimal with a wide range of video editors and other similar tools out there.
Honey Optics in Use
Honey Optics PTZ Camera Case Study
Non-profit's were one of the most impacted industries during COVID-19. A local church came to us with a a very urgent need. They could no longer gather in person and needed help gathering online…

PTZ Camera for Churches
Honey
Optics
Other
Cameras

PTZ Camera

√

√

Stream in 4K Video

√

×

5-year Hassle Free Warranty  

√

×

Official Sony CMOS Sensor

√

×

60-day Free Trial

√

×

Free Overnight Shipping

√

×

Direct-to-consumer Company

√

×

USA Company

√

×

Flat & Transparent Pricing

√

×
Capabilities of Honey Optics Pan Tilt Zoom Сameras
Starting to understand why so many people go for an IP camera tilt pan zoom capabilities, don't you? Well, you haven't heard half of it just yet. In this paragraph we're exploring the technical specifications and other functions that a PTZ camera offers. As stated earlier, it's more than just a webcam with robotic operation for pan, tilt, and zoom.
Here are a few of the most important technical specs you're surely going to appreciate if you a techie:
Frame Rate
4K 60/50/30/25, 1080p/i 60/50/30/25, 720p 60/50/30/25
Shutter Speed
1/30s – 1/10000s
Vertical Mirror and Flip Support
Angle of View
From 8.2° to 71° horizontally and from 4.5° to 42.7 deg vertically
Tilt Rotation
90° upwards / 30° downwards
Digital Noise Reductions
2D and 3D
Presets
10 via Remote / 255 via IP or SDI

Customer Highlight
A Podcast Studio in Santa Clarita is using our PTZ cameras. Click the video play button to learn what the owner has to say!

The Many
Industries using Honey Optics

House of Worship
Why have 2-3 video techs moving across your house of worship when you can have have 3-5 PTZ cameras controlled remotely by a single video tech?

Education
Classrooms, and lecture halls are changing. And your school can keep up with the change by offering students full in-person experiences, virtually.

Radio & Podcast
Missing out on that extra video revenue? Create, & stream your VIDEO podcasts to YouTube, Facebook, Spotify and more with a few clicks, and triple your audience.

Healthcare
Telehealth is here to stay. Now more than ever patients want to be cared for, without the need (and risk) of visiting a hospital. Offer a competitive advantage with video.

Broadcast
News, TV, and more. Get extra unique shots & angles without hiring extra camera men. A trained video tech can control & operate up to 10 PTZ cameras simultaneously!

Sports & eSports
Get that perfect shot of the winning goal with our 20x optical zoom camera. Or zoom in on the intense facial expressions of your champion gamer with our 12x zoom camera.
Need a personalized solution?
We can guide you on your custom and complex video needs.
How can we help?
Simple Straight forward Pricing
Across all devices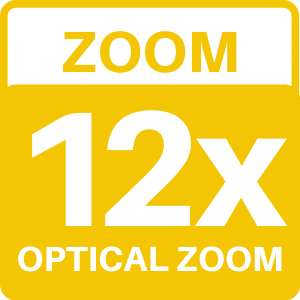 12x Optical Zoom (Lossless)
4K Video
SDI, LAN, HDMI, USB 3.0
NDI – HX
4 simultaneous outputs
Stream direct with RMSTP
View Product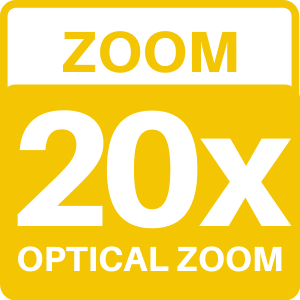 20x Optical Zoom (Lossless)
4K Video
SDI, LAN, HDMI, USB 3.0
NDI – HX
4 simultaneous outputs
Stream direct with RMSTP
VIEW PRODUCT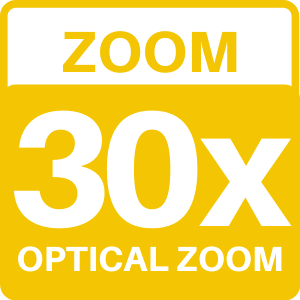 $2495
30x – coming Q3 2022
30x Optical Zoom (Lossless)
4K Video
SDI, LAN, HDMI, USB 3.0
NDI – HX
4 simultaneous outputs
Stream direct with RMSTP
Coming soon
Professional & Simultaneous Video Outputs & Connectivity
Now that you know what a PTZ video camera can do in terms of optics, zoom, and resolution, let's check out the video outputs and connectivity choices you have before you when purchasing such a model.
You should know right from the start that it's impossible to face any connectivity issues with these models. That's because you get to choose from four different systems:
NDI
Network Drive Interface

SDI
Serial Serial Digital Interface

HDMI
High-Definition Multimedia Interface

USB-C
Universal Serial Bus

You're probably more than familiar with USB and HDMI as connectivity options from various other devices in your household. SDI is the the most longevive way to connect a camera to a device and it uses a coaxial cable so, if you're purchasing an IP PTZ to use as a webcam, you'll probably don't need this. SDI is mostly used for closed-circuit monitoring systems that don't require a network or internet to function. That takes us to NDI, this revolutionary output that allows you to connect to multiple devices through a LAN cable. Not just that, but you can use the same cable to power the webcam with remote pan/tilt zoom so you won't have to worry about having a socket nearby.
The bottom line is that you have plenty of diversity and that's excellent because you can use the PTZ webcam in various roles and fully explore the versatility it offers.
Control and Power
One of the main benefits of a PTZ camera is the ability to control it wirelessly wither through a remote control or from various applications. Most of them include a IR remote control that allows you to control pan, tilt, and zoom effortlessly. Not only that this helps you get the best angle but you can also store up to 10 presets so you can rapidly switch between varios uses for your PTZ camera.
When it comes to power options, you can either plug the PTZ camera in standard socket or use its PoE functionality. For those that aren't tech enthusiasts, PoE stands for Power over Ethernet, and it's a camera special function that allows it to get power through the same LAN cable used for the NDI or IP connection. Furthermore, if you go through an IP connection, you can upgrade the number of presets to 255 and gain even more control over it via various video editing software, as mentioned above.
Order PTZ Cameras from Honey Optics and save!
No matter if the connectivity options you want to go for or optical zoom, Honey Optics gives you a wide range of PTZ camera choices. Start by browsing our shop to find the best model for what you need. Next, simply follow these easy steps to buy and receive the PTZ camera the next day!
Locate the model you want to purchase from the shop
Hit the blue "ADD TO CART" button

Insert all the fields requesting billing and shipping information for the order fulfillment

Choose the way you want to pay from: PayPal, Google Pay, Apple Pay, VISA, MasterCard, American Express, Cash on Delivery
Insert the needed financial details and hit "PLACE ORDER"