Data centers security solutions
Data center security stops disruption in business function with audio and video solutions to improve efficiency and reduce emergency risks. At Honey Optics, we offer streamlined solutions to protect your data centers with perimeter to core monitoring.
Protect the heart of your network with data center security solutions that empower your organization's monitoring.
Learn More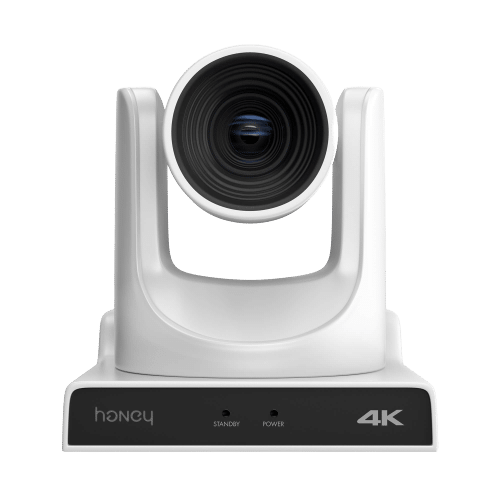 The benefits of data center surveillance
Data center surveillance is crucial to the protection of your business's operations, reputation and customer data. Our team at Honey Optics knows that the right solutions protect your vital assets. Our solutions offer:

Live, real-time monitoring that can transmit video feed back to robust software to monitor break-ins, fires or other threats.

Audio recording to understand the issue better and assess situations to dispatch the right response team.

Storage of all videos and stills on local or cloud storage for greater redundancy and protection.

Lower threat risk and improve consumer confidence with a server room camera solution.

Create multi-layer security with the use of IP cameras and audio to monitor the interior and perimeter of the data center for suspicious movement or activities.

Broadcast and stream the interior and exterior for off-site management.
Surveillance solutions offer data center operators and managers the ability to monitor the premises day and night. Analytical data further enhances the robustness of your security in ways that aren't possible with a single-layer security approach.
How to choose the best server room camera
Data center security cameras must be robust, reliable and have the features to secure your data center. Selecting the proper camera is possible when you consider:

Connection options, such as HDMI and USB

Zoom ability with options to zoom in on issues with 30x or higher zoom

Do you want local or cloud storage?

Wide-angle options allow for greater room coverage in large spaces

HD and 4K options offer crystal clear visuals

Audio is an option on many cameras

Mounting solutions vary and may include ceiling, table and walls
Do you need help choosing the best server room camera for your data center? We can help. Our team can guide you to a solution that fits in your budget, works with your current setup and improves your data center's operational efficiency while reducing risk.