What are the best live-streaming platforms for churches? There are a lot of them. Some of the platforms have features that you need, and others have features that you may never use in your stream.
With different ease of use, speeds and benefits, you need to spend time choosing the right platform for your church.
If you already have PTZ camera systems for churches in place, you'll need a live-streaming platform that you can rely on for your stream. Let's take a look at the top streaming platforms available.
What Are the Best Live Streaming Platforms for Churches?
A new year means it's time to round up the best live-streaming service for churches. The following live-streaming platforms for churches are among the best in the world, but this list is not in any particular order.
1. Dacast
Dacast is designed specifically for churches, and it has a starting plan at $39 and more advanced plans with greater features. Some of the leading features include:
Top-tier CDN to deliver content quickly
Video-on-demand and live-streaming options are available
Full branding control so that you can customize your video player
Video galleries to present your church's archived content
Additionally, there is a superb customer support team, video analytics, multi-user access and advanced security features, too. With unmatched services, Dacast will be one of the best live-streaming platforms for churches in 2023.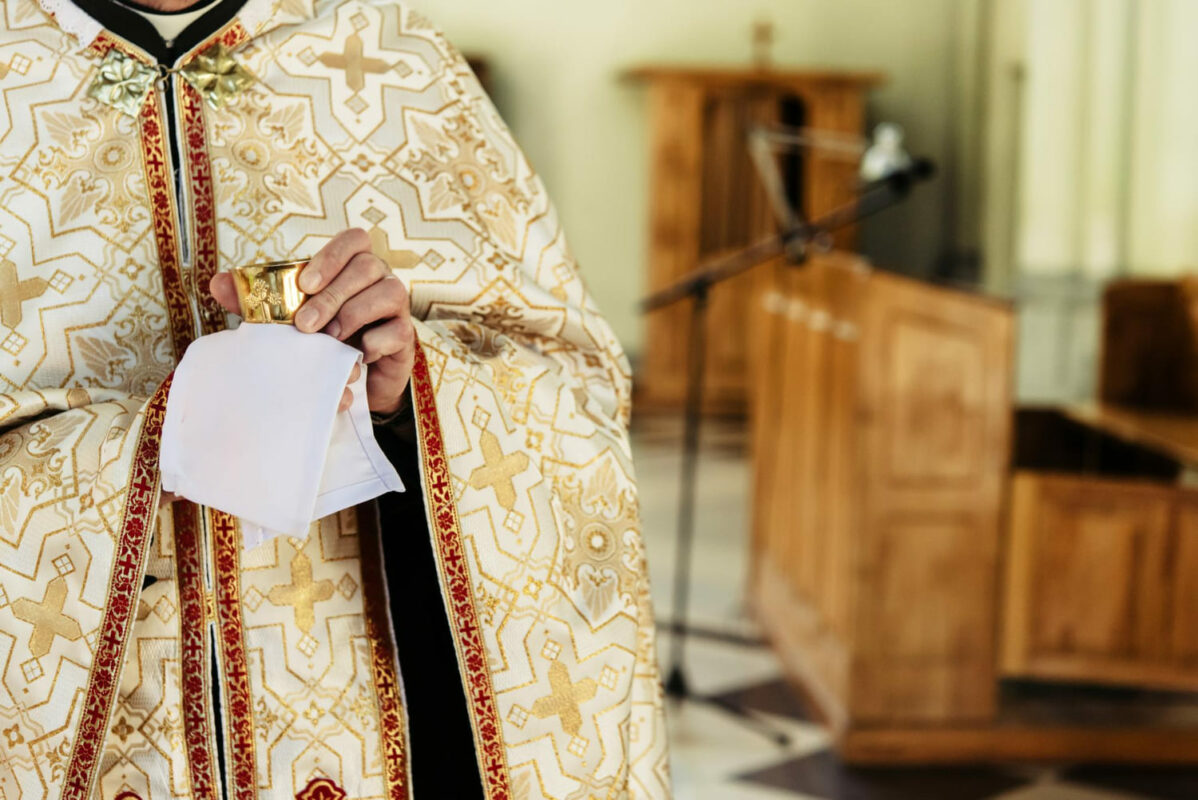 2. Restream
Restream.io is a multi-stream platform that offers streaming to 30+ destinations at one time. The platform is one of the best opportunities to reach a broader audience with greater ease than ever before.
There's even a free option available with a very limited channel and user count.
However, multiple pricing tiers are available for businesses, with some impressive features:
Pre-recorded videos
1-4+ hour upload limits
Stream recording
Chat overlay
Custom graphics
Much more
Restream even has a stream health monitoring system to help you judge how well your stream performs over time.
3. Streamingchurch.TV
Streamingchurch.TV offers a free 30-day trial and a demo option that you should try. A few of the best perks include:
Unlimited growth potential
Unlimited bandwidth
Integration with YouTube, Facebook and Twitter
Moderated chat options
Private prayer settings
Mapping
Notes
Messaging options
Much more
For a church that has a close-knit community, Streamingchurch offers some of the best limitations (unlimited) in the industry. No activation fee is required, detailed analytics, stream reports, streaming quality of up to Ultra HD and even an online video editor.
You can choose from among three different tiers for your church, along with free trials for all of them.
4. Ecamm Live
Ecamm Live is available on Mac and you can try it out for free for 14 days with no credit card required. Users will have the option to stream their content to some of the largest platforms in the world, including:
Facebook
YouTube
LinkedIn
Twitter
Twitch
Switchboard
OneStream
Restream
As a leading broadcast platform, you'll benefit from high-end features, such as in-app comments, advanced overlays, web widgets, animations, live scheduling, remote guests, green screen and much more.
The advanced overlays allow for countdowns, scrolling tickers and much more.
If you want to provide RTMP streaming, Ecamm Live is a superb option with a lot of great features that work exceptionally well together.
5. BoxCast
BoxCast is a great option for churches, but the platform can be used for organizations of all types. This platform allows you to live stream across multiple, including Facebook, YouTube and more.
A few of the features that make BoxCast worth trying include:
Chat tools
Moderation tools
Mobile and web usage
Multistream options
Expert phone support
1080p streaming quality
Post-production editing options
One of the main benefits of BoxCast is the post-production editing tools that are built-in, which help you create stunning productions.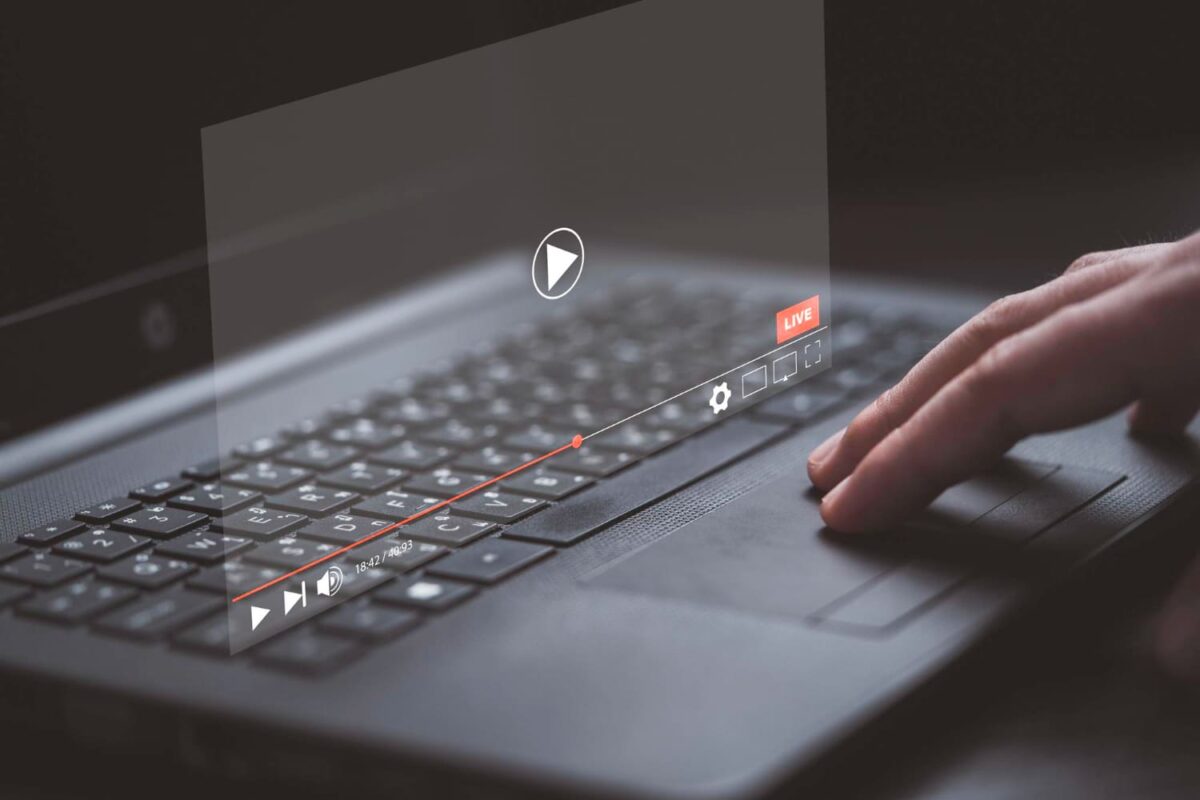 6. Resi
Resi offers a robust streaming platform that is ideal for high-quality audio and video. Automation is used in the platform, which allows you to target different platforms to stream on.
Everything is on one streaming solution, such as:
Content library that offers the ability to store, share and organize video content.
100% reliable video streaming.
Upload automation, including pre-recorded video being sent to Facebook, YouTube and more.
Dedicated support and monitoring team.
However, you also benefit from live simulations, content library, automated subtitles, real-time analytics and a studio. The studio allows for advanced scheduling, analytics and other features, too.
7. Vimeo Live Stream
Vimeo is a strong YouTube competitor, or it was one of the main competitors. Today, the platform has changed a lot and is a live-streaming solution that offers high-end features, such as:
Seamless integration to Meta, Asana, WordPress, GoDaddy, Shopify, HubSpot, TikTok and many more.
Add graphics, branding and more to your HD streams.
Enable chats, moderate users, add polls and Q&As, too.
Full monitoring tools.
Automatic closed captions.
Much more
Vimeo is used by 260 million users, so it is worth trying the platform for yourself to see how you like it.
8. TruthCasting
TruthCasting is designed specifically for churches, but they do have a limit of up to 2000 members for a church. Thankfully, most churches will have far fewer than this number of members.
A few of the features that make TruthCasting worth trying include:
Unlimited bandwidth and storage for all of your streams
Ability to embed the live video stream on your website
Content delivery service runs through Amazon's Web Services
Phone support to help you with any issues that you have
Live streaming and video-on-demand options
Multicasting to stream to multiple platforms at once
9. Muvi
Muvi has a religion streaming platform, offering on-demand and live video hosting. The platform is one of the most expensive on our list, so it's one of the options that may be out of the budget for a smaller church.
Features of Muvi include:
On-demand streaming
Recording of all live events
Monetize sessions with donation options
Live streaming sessions
Add religious stores to your stream
Real-time analytics
You can add subtitles to the videos you make, create playlists and even use your own domain to stream your service with white-labeled services. While the price of Muvi is high, it is one of the most feature-rich platforms for streaming church services.
10. SermonCast
SermonCast is the last solution on our list of the best live-streaming services for churches. The platform is designed to help churches reach people everywhere, and it is built on HTML5 to work on web browsers and mobile devices.
The platform has high-end features, such as:
Powerful analytics to understand your audience growth and viewer habits
Sermon notes options to help make each stream a success
Studio option to make managing all of your audio and video easier
Video-on-demand options and live-streaming solutions
You can set up a demo before committing to the platform's monthly subscription to learn if this is a platform that can meet the needs of your community.
Conclusions
These are the best live-streaming platforms for churches in 2023. Try out each stream for yourself and find one that fits the needs of your church. Each platform has its perks and benefits that you need to review and see if they're worth it for your sanctuary.
Read also our next article "Live-Streaming Equipment for Church", and leave your comments about the work of the best live-streaming platforms for churches from our list.