If you want to hold meetings, webinars or livestreams, you must learn how to broadcast in Zoom. In the guide below, you'll uncover how to broadcast on the platform and the tools that you need to begin using Zoom.
Is Zoom a Broadcast Platform?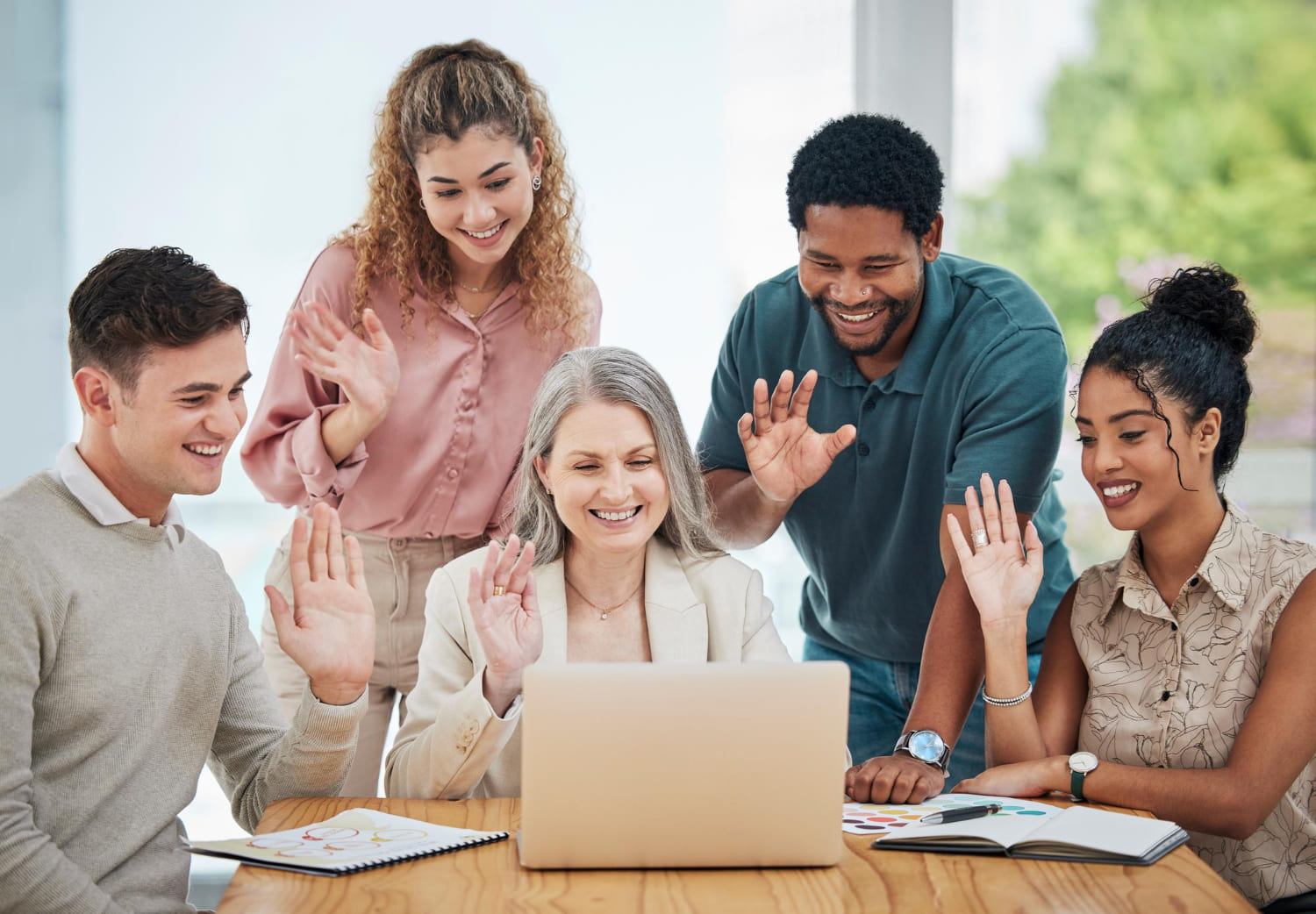 Zoom is a broadcast platform that allows two or more people to join the broadcast at once. However, the platform is not a live-streaming solution, like YouTube, because the number of attendees has a limit for the plan chosen.
Free accounts can have 100 attendees, and custom enterprise solutions allow up to 1,000+ attendees to join.
Live stream platforms do not have these limitations in place.
Zoom does have options to livestream to other platforms, such as Facebook or YouTube. Users can set this up within their client by navigating to Settings > Meeting > Advanced and clicking on "Allow" live streaming.
How to Broadcast to Breakout Rooms in Zoom
Learning how to broadcast in Zoom requires you to go beyond the basics and learn how to split teams off into their own Breakout Room.  A Breakout Room is a separate room that viewers can enter to have their own discussions.
For example:
Management calls a meeting with leaders from the development, marketing and sales teams.
The broadcast begins with a general discussion and then discusses the development future of the company.
Once the development lead is no longer needed, they create a Breakout Room and invite all of the developers involved in the meeting to join the Room.
The Breakout Room allows for further discussion after the main meeting with a small group of developers that have their audio and video isolated from the main session.
Breakout Rooms allow for more discussion and collaboration of groups.
Creating a Breakout Room is easy:
The host creates a breakout room.
They send invites to attendees.
Attendees click "Join" or choose "Later."
Members can also navigate to meeting controls and click on "Breakout Rooms." A list of Breakout Rooms available from the host will be on display, allowing users to join them.
Creating a traditional broadcast requires you to:
First, sign into the website or client.
Then, click on "Meetings."
Locate and tap on the meeting that you want to start.
Click "Start."
You can also start an instant meeting by clicking on "HOST A MEETING" and then invite the intended attendees to the broadcast.
Creating a broadcast will require audio and video systems, an Internet connection with download/upload speeds of at least 1.8Mbps and a Zoom client.
What is the Best PTZ Camera for Broadcast?
Our catalog of cameras offers a PTZ HDMI camera that produces high-quality video and audio solutions. Choosing the right camera for your needs will require you to select a camera that offers the following:
Reliable live streaming and can connect to your system.
Image quality that allows for a high contrast ratio, resolution and range of colors.
Zoom range that allows for close-up shots of key elements and persons in the broadcast.
A lens quality that reduces the risk of distortion.
Strong motor to allow for steady pan-tilt-zoom functionality.
Learn more on how to choose the best PTZ camera for broadcast and why it's best to use PTZ cameras for live-streaming.
Conclusions
Discovering how to broadcast in Zoom is your first step to starting a broadcast. Create a test broadcast with a friend or family member to check your setup and learn if there are issues with video or audio quality.
Once you complete your setup, you can use it to live stream on YouTube or broadcast on social media platforms.
However, you must have a camera that provides crystal-clear images and audio quality. A good broadcast starts with the right hardware: a PTZ camera.