A PTZ camera for churches offers you an easy, fast way to live-stream church services to members worldwide. While in-person service was once the norm, we're now seeing churches across the world embrace the Internet and the streaming options available.
We're going to explain how to choose the best church live stream camera, discuss top features and look at a few camera options from Honey Optics.
Why Is Live Streaming Your Church Services So Popular?
Life has shifted. Once the pandemic hit, people started finding new, innovative ways to attend meetings, work, and even attend church. Live streaming church services was likely going to become more and more popular.
However, the pandemic sped up this transformation.

In past times, people would dress up on Sunday morning and attend church services. Church chairs were reserved for the rich people, whereas pews were set aside for poor people. In many countries, especially the non-western world, Sunday is still a day of worship in which people go to church. Many people still follow this practice, but there are a lot of people who find it far more convenient to stream services when they can.
In past times, people would dress up on Sunday morning and attend church services. Many people still follow this practice, but there are a lot of people who find it far more convenient to stream services when they can.
A few of the many reasons for people opting to go to a live-stream service include:
They're traveling and still want to attend services
Time is limited and they can't make it to the in-person service
They're sick and can't attend
Plus, the option of going to a live stream service opens up many doors. For example, perhaps the person found a pastor that they truly value, but they don't live close enough to the church to attend the service.
In this case, the individual would have the option to attend a live stream so that they could still follow the pastor's teachings.
Choosing The Best Cameras for Church Live Streams
What's the best PTZ camera for live-streaming church services? The answer will be different for every individual case. Some services will need the highest zoom capabilities due to the size of their center.
However, others will need to find the best camera for live-streaming church services in their budget range.
Let's look at a few of the specs to consider for your service:
Zoom Capabilities
Zoom is one of the most notable features because it will allow you to capture the intimate moments of a church service. For example, you can zoom out to capture the entire audience or zoom in on the pastor's face.
You'll find cameras in our selection with 12x zoom or 20x zoom.
If you have a smaller church where the interior only holds 100 people or so, you'll find that 12x zoom is more than sufficient. However, you may need 30x zoom if you have a larger space where you would like to zoom into different areas with ease.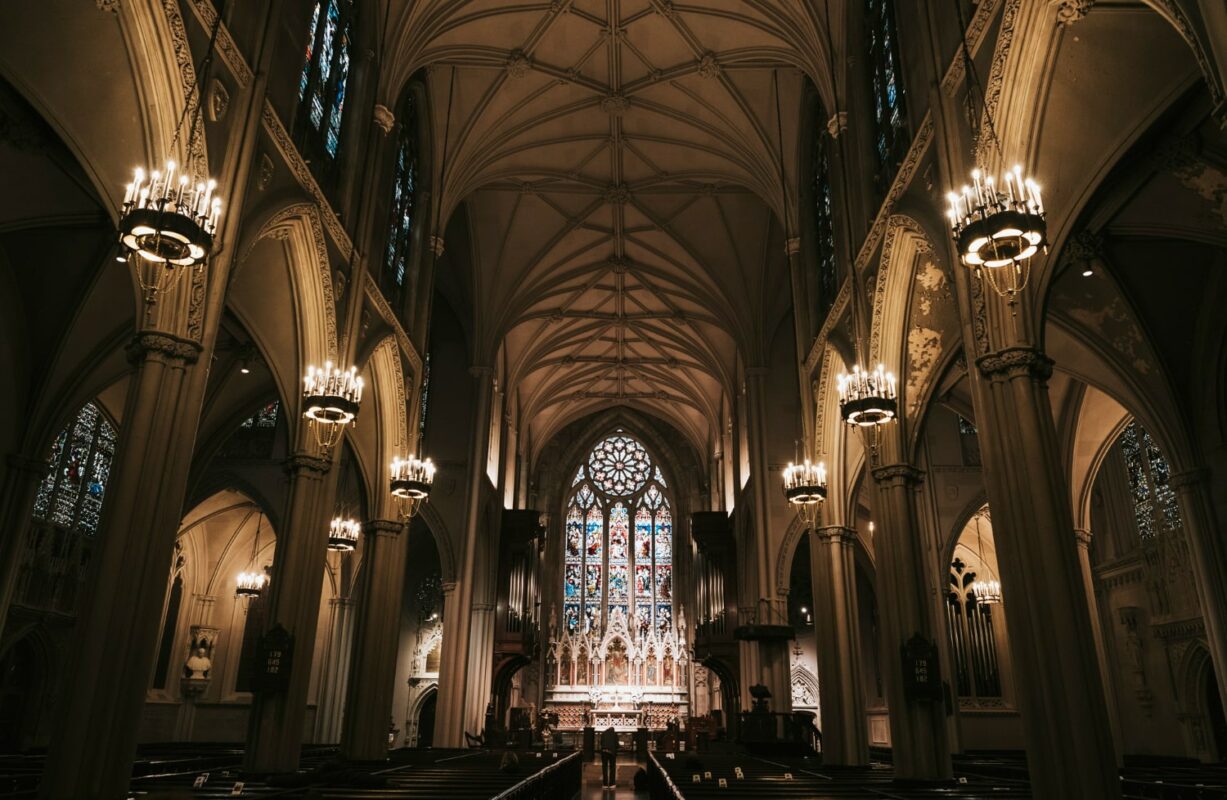 Image Resolution and Quality
Resolution and quality are always going to be major considerations. A few things to consider are:
Streaming platform
Resolution
For quality, you'll find that UHD and 4K are going to be the best in terms of quality. However, while 4K is very impressive, some platforms, such as Facebook, didn't offer 4K until very recently.
You'll also be limited by your Internet connection.
4K quality will require you to have at least a 24+ MB upload speed. Ideally, the upload speed will be higher than this amount to ensure a steady stream.
If you have a poor Internet connection, you may want to save money by choosing a UHD, HD or even SD image quality.
Price Vs. Specifications
Price and specifications are always going to be a significant concern. Ideally, you'll sit down and determine the budget that you have for your camera. We have PTZ cameras in all price ranges, with 4K, 20x zoom options costing around $2,150.
There are also financing options available that make it quite affordable to purchase a high-end model with low monthly payments.
Why Honey Optics has the Best PRO-level PTZ Camera for Church Live-Streaming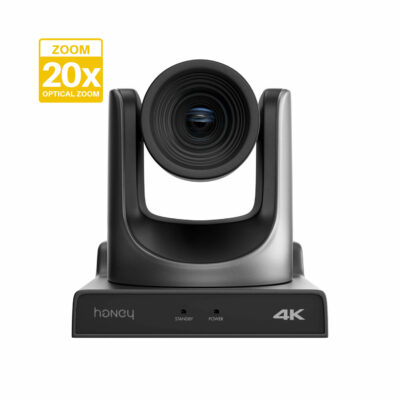 The Honey Optics 20x 4K PTZ Camera – NDI is our top-of-the-line camera, ideal for live-streaming any church service.
What makes this camera worth buying?
A Sony lens is incorporated into the camera, offering 132.6mm and an f/1.8 – 2.8
4K resolution allows you to stream your service with the best possible quality
12X/20X zoom is available for lossless optical zooming, even during live streaming
Live RTMP streaming is possible to allow streaming on Facebook, YouTube and other platforms
You can also hook up to four outputs to this camera to enhance your streaming even further. LAN, HDMI, USB-C and SDI outputs are available on this camera.
Mounting options are available for the ceiling, wall or table, so you can place the camera where it's most convenient for you.
Click here to learn more about or purchase this camera
Conclusion
If you plan on streaming your church service, we have a wide array of options available in our catalog. You're sure to find the best streaming camera for church services in our collection to allow you to stream services professionally and expand your reach.