Facebook is one of the easiest platforms to start live-streaming from because it's free and easily accessible. Your church likely has a Facebook page already and many members of your congregation probably follow your page. Starting a live stream is easier than you think. Let's look at how to live stream a church service on Facebook.
How To Prepare for the Broadcast of the Church Service on Facebook?
Before you go live, you need to prepare for the broadcast of your church service. The most important thing you can do is learn how to live stream a church service on Facebook and make sure that you have all of the right gear:
A camera – or multiple cameras
Audio equipment
Software
Mixing equipment
It may be tempting to invest in a big, expensive setup initially (and you can), but it may be better to start small and upgrade your equipment over time. This way, you can gauge the success of your streams first.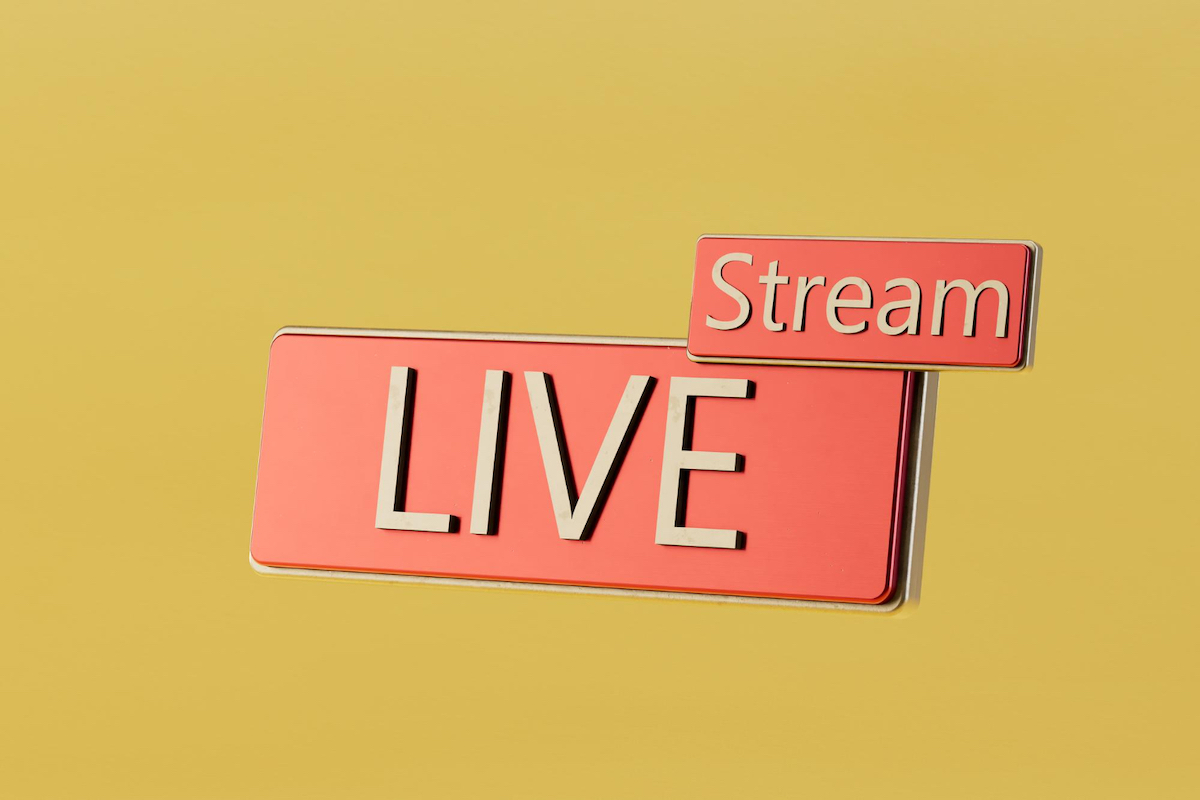 Here are some other preparation tips:
First, have a plan for your broadcast. Will you have an introduction to the live stream?
Consider the placement of the camera and check to make sure that your setup will work well for your stream.
Well in advance of your first live stream, you should have a conversation with all relevant parties to determine whether you want to invest in a broadcast-quality setup with multiple cameras and operators in the future.
Live-streaming is becoming an incredibly popular option for church service, so consider your local congregation and the potential response from viewers. Live streams are a great way to spread your message further, so it's worth considering an investment in a quality setup and getting your church prepared for a professional stream.
How To Live Stream a Church Service on Facebook?
Setting up a Facebook live church service is easier than you think. If you're going to use a traditional camera and software setup, you'll need to use Live Producer, which you can access here.
You'll need to first make sure that you have an encoder set up and connect your stream. Once that's set up, you can get ready to go live.
On the Live Producer page, you can choose to go live now or create an event to go live in the future.
Choose the Go Live card to get started now.
Now, follow the steps below:
For video source, choose "Streaming software."
Navigate to the software setup module and find your unique Stream key.
Copy and paste your stream key into your software's settings.
Start streaming from your streaming software.
You can also adjust a few settings on your stream, such as:
Your audience. Simply choose the "audience selector" option and choose you can view your stream. In addition, you can restrict locations if you want and even set a minimum age for your stream.
Title and description of the live stream.
Once your service is done, you can choose "End Live Video" to stop streaming.
Camera and Software Selection Tips
Setting up a stream and going live is easy. Finding the right camera and software, however, can be difficult.
It's important to choose a high-quality camera for your streams because it will help create professional-level broadcasts.
Consider investing in a PTZ camera system for churches. PTZ stands for pan, tilt, zoom. These cameras can "look around" the room and even zoom in on subjects. As a result, they allow for more flexibility in your live streams and help ensure that the audience doesn't miss anything.
Look for a PTZ camera that offers:
4K streaming
Multiple connection options
Easy mounting
A wide range of shutter speeds
Digital noise reduction
A quality camera will instantly transform your streams to make them more professional.
Conclusions
Now that you know how to live stream a church service on Facebook, it's time to take action. Invest in quality PTZ cameras for live-streaming and start broadcasting your services today.