When you purchase a PTZ camera, one of the first things you need to consider is where and how you're going to mount it. Mounting your camera is easier than you think, but it's important to choose your location carefully.
In this guide, we'll show you how to mount a PTZ camera and where you should place it.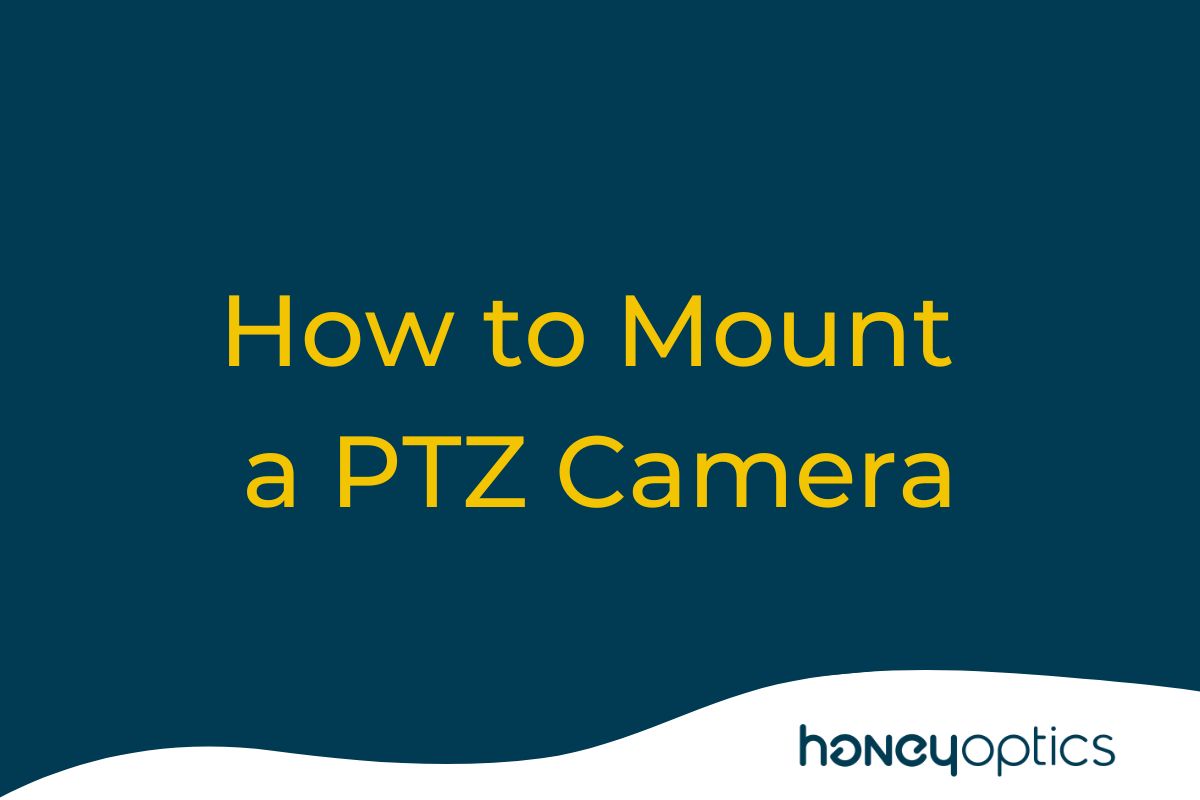 Where Should A PTZ Camera Be Placed?
Where you install your PTZ camera will largely depend on your purpose for the camera.
If your goal is to livestream church services or events, you'll need to find a location that provides a clear view of the subject.
For security purposes, cameras will need to be placed in strategic areas to monitor people coming into and out of the premises as well as areas where valuables or sensitive data are stored.
Regardless of your location, PTZ cameras will need to be mounted to a ceiling or wall or placed flush against a surface.
Additionally, you'll need to ensure that your camera can connect to the DVR and power source from its mounted location.
Finding the right spot may be a process of trial and error.
How High Should A PTZ Camera Be Mounted?
Along with the location itself, you also have to consider how high the camera is mounted.
If the camera is placed too low, it won't capture the subject's face, or the picture may be blocked by other objects.
If the camera is placed too high, it may not be able to capture the subject clearly.
Ideally, your PTZ camera should be:
5-7 feet from the ground.
For security purposes, you may place your camera higher to get a better overview of the area. However, for church streaming or other events, you don't want the camera to be too high or too far away from the subject.
How To Mount a PTZ Camera?
The first step to mounting your camera is to invest in a good camera mount. These PTZ camera accessories make it easy to mount your camera. In fact, we sell PTZ camera mounts that are both affordable and easy to use with our cameras.
Mounts are drilled into the wall, ceiling or other solid surface where you want to install your camera.
Once installed, you can attach your camera to the mount.
It's important to ensure that your mount is installed properly and safely. While PTZ cameras are light, improper installation can lead to your camera being insecure and either breaking or being damaged in a fall.
Additionally, you should consult with your local building codes and regulations to ensure that you can setup your PTZ camera in your desired location. Hiring a professional is a smart idea and will help ensure that your camera is mounted properly.
Mounting a PTZ camera doesn't have to be complicated, but it does require some planning. Finding the right location is key. Investing in a quality mount will ensure that your camera stays securely in place while monitoring the area, live-streaming or recording an event.
We hope our article "How to Mount a PTZ Camera" helped you. Thanks for reading!