PTZ cameras make it easy to stream, record video or surveil an area, but like any other piece of technology, you may run into issues that require you to reset your camera. We're going to show you how to reset PTZ camera settings and IP addresses in just a few simple steps. If your video footage isn't showing up or your camera isn't working properly, a reset may solve the problem.

When Do I Need to Factory Reset My IP Camera?
Why would you ever want to do a factory reset for an IP camera with PTZ? Resetting the camera will restore its default settings, which means that you will lose any changes or customizations you made.
However, there are some circumstances that warrant a factory reset or for you to reset your camera's IP address.
When To Reset To Default Settings
You may want to reset your PTZ camera to its factory default settings if:
Your video feed isn't displaying.
You plan to sell your camera.
You're troubleshooting an issue and need to return to a previous working state.
Resetting to factory default settings will typically delete your settings file and roll back any changes that you previously changed.
When To Reset Your IP Address
IP PTZ cameras have standalone IP addresses, and they can be changed if the camera is set to dynamic IP and your ISP changes your IP address. There may be some cases where you want to reset your IP.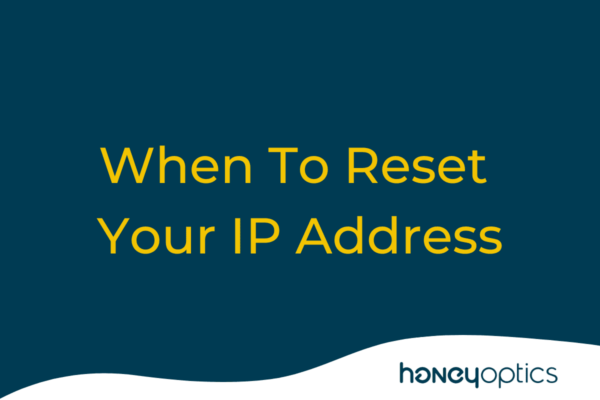 If you have an IP PTZ camera, you may want to reset your IP address if:
Your camera is not behaving the way it should be online.
Your camera's IP address changes often and you want to switch to a static address.
Resetting your IP address will mean having to change the settings on your NVR, software or device that you use to control your camera and its presets. Read also this article How to find the IP address of PTZ cameras.
How to Reset PTZ Camera?
If you have a new PTZ camera, resetting to its default settings is a simple process.
Modern PTZ cameras typically have a reset button located on the base of the camera.
Press and hold the reset button to restore the default settings for the camera.
If you have an older camera, you may need to open up the camera housing to find the reset button on the mainboard. Once you've found it, you'll need to press and hold the button for 30 seconds to reset it. Check the user manual to locate the reset button on the mainboard.
How to Reset Honey Optics Camera's IP Address?
Need to know how to reset PTZ camera IP address? With Honey Optics cameras, resetting your IP address back to default is simple.
To reset the IP, you will need the remote that came with your Honey Optics camera.
Press "*", then "#", and then the MANUAL button (at the bottom of the remote).
Press these buttons consecutively to reset to the default IP address. You can find the default IP listed on the label under the camera.
Once you've reset the IP address, you can access the camera's IP settings through your browser. Here, you can choose whether you want a dynamic IP address (which allows the camera to obtain an IP address automatically) or set a fixed IP address.
If resetting the IP address doesn't solve the problem, we encourage you to check out our Help Desk or contact support for assistance.