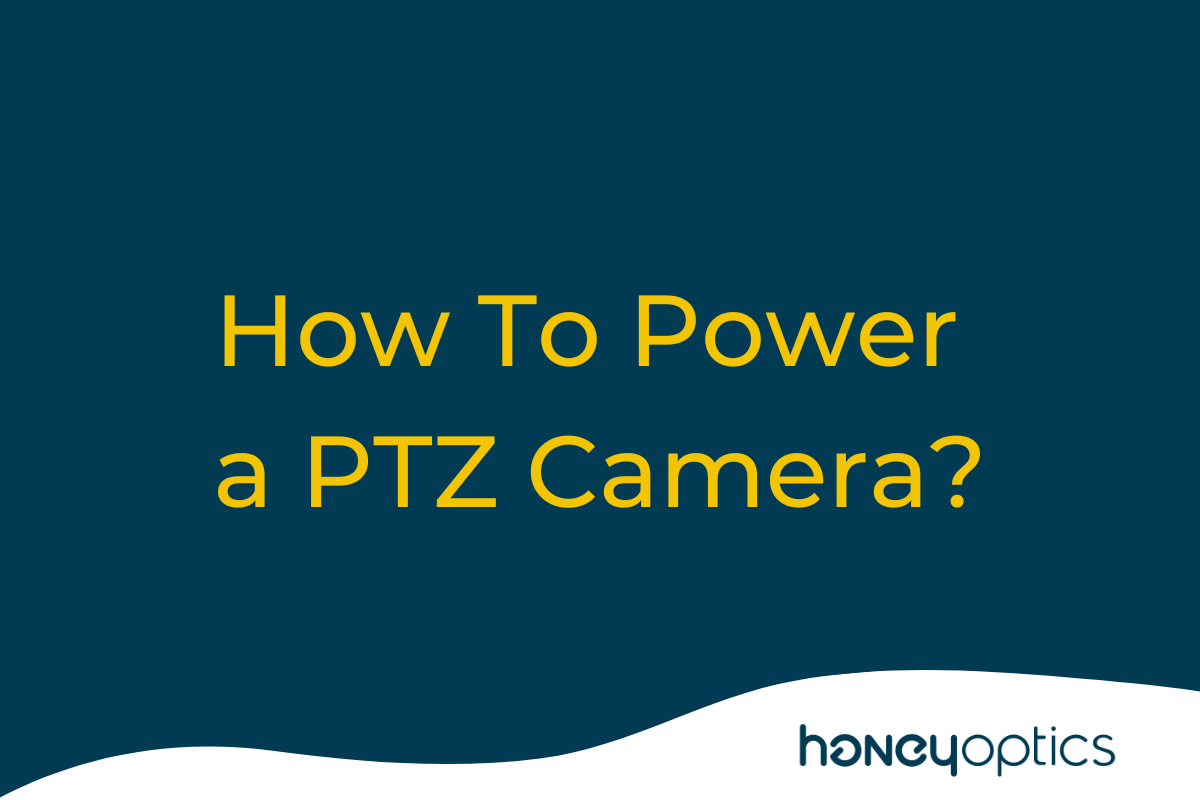 Not sure how to power a PTZ camera? Does an IP camera need power? We're going to help you work through all of these questions to get your PTZ camera up and running in as little time as possible.
Does PTZ IP camera need a Power Supply?
Yes. An IP camera will often run on 50 – 300mA and use somewhere between 5 and 12 VDC. You'll want to confirm with the camera's retailer or manufacturer for camera-specific requirements.
How Much Power does an IP PTZ Camera Use?
Another question that a lot of users have is: "how much power does an IP camera use?" Every model is different, but if you choose one of our cameras, such as the 12x Zoom PTZ Camera, you can expect it to use 12 – 15 watts via POE.
In terms of wattage, this is equal to a very small lamp.
Can PoE power PTZ camera?
Yes. Our cameras offer PoE powering options with support for POE 802.3af. Many of our customers will simply mount the camera in its desired location and use POE to power their units.
Every model is different, and you will find some that need to be wired to the electrical system.
Depending on your existing setup, you'll want to research which solution will work best for your production.
How To Power A PTZ Camera?
PTZ IP cameras can use POE connectivity to power them adequately. Cameras often:
Require 12v DC or 24v AC
Come with their own power supply
However, many models do require you to run the wire between the power supply and the camera. Newer models, like ours, allow for PoE connectivity, which many of our customers find to be easier and more intuitive.
If you're connecting to an NVR or PoE, you only need to use a single cable that will:
Power the unit
Transmit data
Transmit video
Manufacturers will provide diagrams on how to properly ground your unit and set it up if it does require advanced powering.
In the event that you plan on setting up multiple cameras, you may find it worthwhile to invest in a multi-camera power supply. The convenience of these types of power supplies is that you have one point of failure and can neatly run the wires all to the same supply.
For greater distances, you'll need to consider the voltage loss through the wires and find a way to overcome them. Power supplies may be able to produce 15% or more additional power to meet certain power and range requirements.
Now that you know how to power a PTZ camera, you can begin planning your setup. If you plan on hooking up multiple units to an NVR or DVR, you will need to consider the total power usage to ensure that you have enough power to run your network efficiently.