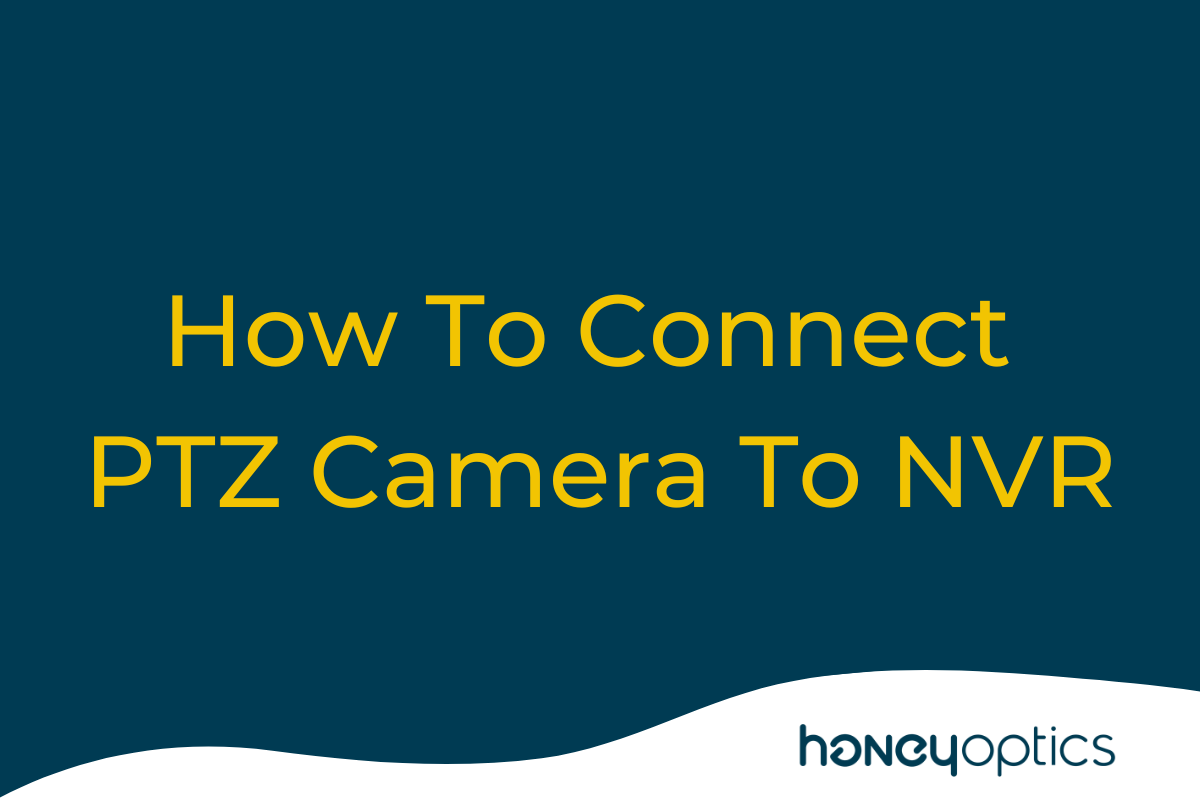 PTZ IP cameras are commonly paired with NVR systems for the purpose of storing and viewing the footage at a later time. If you recently purchased a PTZ camera or are in the process of buying one, you may be wondering how to connect PTZ camera to NVR.
Before we get into our detailed guide on how to connect PTZ camera to NVR and controller, let's answer an important question: can you even use your PTZ camera with an NVR?
Can PTZ Camera Work With NVR?
Whether you're purchasing a new PTZ camera system for church services, security purposes or broadcasting, you're probably wondering whether you can use this type of camera with an NVR.
The answer is yes. Most PTZ IP cameras are compatible with NVR systems, and it's relatively easy to set things up.
What is NVR anyway?
NVR stands for Network Video Recorder. NVRs work primarily with digital footage from IP cameras that process the footage before it reaches the unit.
An NVR system has a few main components:
The PTZ IP camera
Ethernet cable
NVRs use a WiFi or Ethernet connection, which provides a few advantages. For starters, you can easily upload your footage to cloud-based servers and aren't limited to on-premises storage.
Now that you understand what NVR is, let's look at how to connect your PTZ camera to it.
How To Connect PTZ IP Camera To NVR
Most modern PTZ IP cameras and NVRs are simple and straightforward to set up. NVRs may use Power over Ethernet (PoE) or wireless connectivity to connect to PTZ cameras.
While the process may vary based on your camera and NVR, here's a basic rundown of how to get your system set up.
Use an Ethernet cable to connect your NVR to your network.
Connect your PTZ camera to your network.
Connect your PTZ camera to your NVR using PoE or use the scan function on the NVR to connect wirelessly.
Use an HDMI or VGA cable to connect the NVR to a monitor.
Follow the steps to install and configure the software.
Now you can begin controlling and using the camera.
What if you want to use a controller with your PTZ camera setup? Here's how to connect PTZ camera to NVR and a system controller:
Make sure your PTZ camera is connected to your network.
Connect your NVR to the network using an Ethernet cable.
Connect your NVR to your monitor using an HDMI or VGA cable.
Connect the PTZ camera to the NVR using PoE. If you're not using PoE, use the scan function to find the PTZ camera on the network.
Connect the controller to the back of the NVR unit. The NVR likely has many ports, but modern controllers typically use USB connections. Your NVR should have a USB port if it's a newer model.
Which PTZ Cameras Are Compatible With NVR?
PTZ IP cameras can generally work with NVRs, but not all cameras can work with any NVR system.
Ideally, you'll find an NVR that's designed to work with your individual camera. This will ensure that all of the camera's options and functionality are accessible and configurable through the NVR.