Are you struggling to get more views and engagement from your church live streams? Maybe you're just getting started and want to make sure that your streams are a success. In either case, these 10 church live stream tips can help you reach your goals with your live-streaming.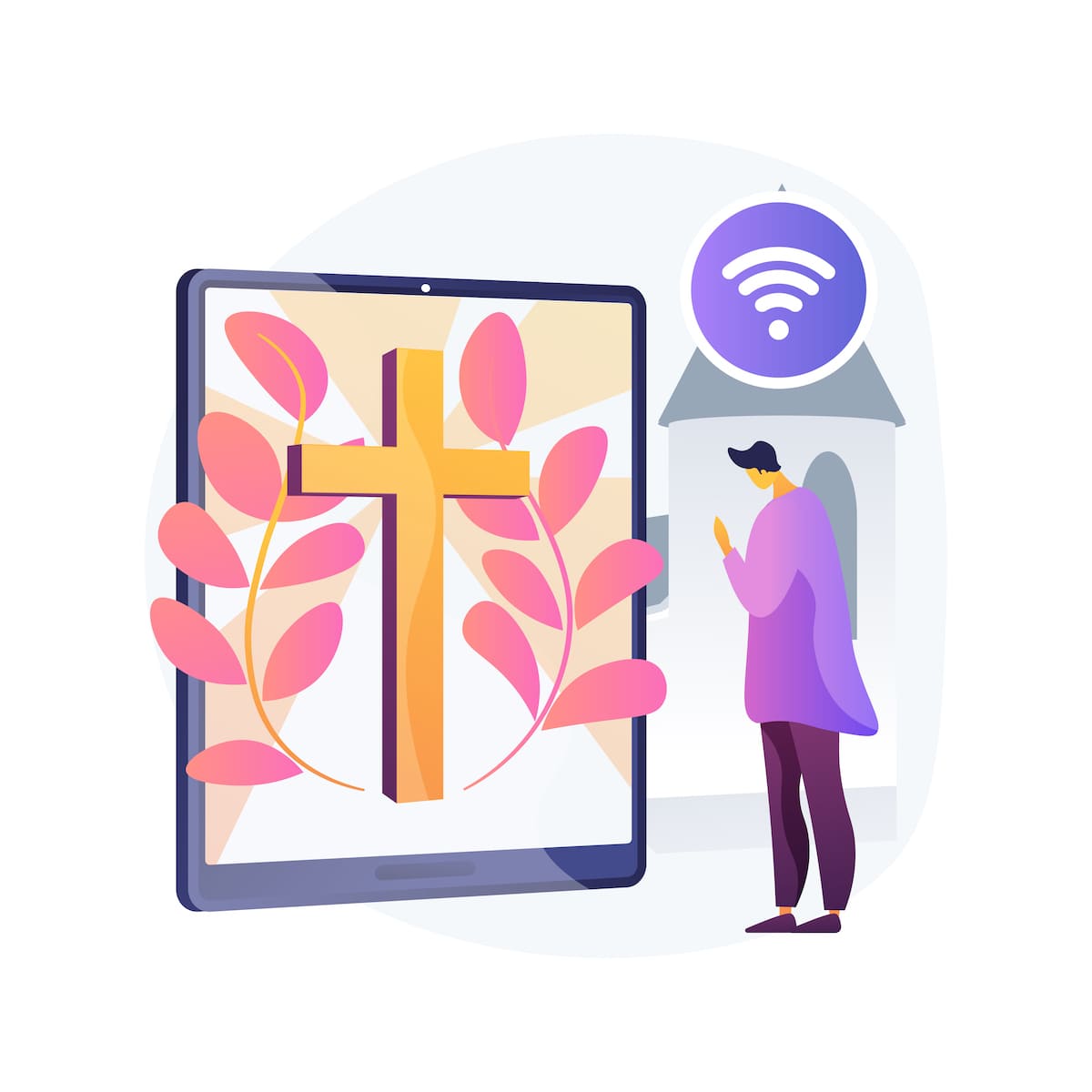 How do you make a live stream interesting?
When it comes to streaming, one of the first questions churches ask is, "How do you keep things interesting?"
Of course, your viewers should be interested in what you have to say and your sermon. However, the way you present your service is crucial. You may have some great things to say, but if your audience can barely see or hear you, they may switch to another service.
So, how can you make your streams more interesting? Let's look at some tips below.
The Best Church Live Stream Tips and Tricks
These church live stream tips will help make your streams more interesting and help boost viewership and engagement.
1. Test, Test, Test
One of the best and most important church live stream tips is to test your stream privately before you go live. Test the entire service, including every individual element, before you start streaming to the public.
Testing the entire production will allow you to identify problems early on and resolve technical or creative issues before you go live.
2. Get Your Angles, Microphone and Lighting Right
When streaming your services, your setup is everything. You want your audience to feel engaged – like they are there in person.
Invest in a quality PTZ camera for church that will stream in high-definition and give you more control over your camera angles. Cameras with advanced zoom capabilities will allow for tighter angles that make the audience feel like they are there with you.
Additionally, make sure that you have a good microphone so that your audience can hear you clearly and without distortion.
Work on your lighting, too. You want your audience to be able to see the subject clearly.
3. Check Your Background
Another one of the best church live stream tips is to check your background. Make sure you don't have anything in the frame that you don't want viewers to see, such as:
Boom mic stands
Empty water bottles
Cables that may be tripping hazards
Unwanted background items can be distracting to viewers and take away from the professionalism of your streams.
4. Be Authentic and Smile
Your personality is what draws your members back to your service every week. Make sure that this authenticity comes through in your live streams as well.
Smile, be yourself and deliver your message in your own unique way. If you want to stand out, don't mimic other churches and do your own thing.
5. Use Graphics and Visuals
If you have points that you really want to drive home, use graphics and visuals to improve the retention of this material.
6. Monitor and Engage in the Chat Section
If you really want to boost engagement, then make sure that your streams have a chat section. Chat sections provide a place for viewers to comment, ask questions and engage with one another. It makes the experience more interactive and immersive.
To keep the discussion on track, have a dedicated staff member monitor the chat. Have them greet viewers, share resources and answer questions.
7. Plan Your Music Carefully
If you're going to play copyrighted music, make sure that you have a license and a right to do so. Otherwise, stick to original compositions or music that you know you have the right to play during your livestreaming.
8. Try New Things
To keep your audience engaged and to reach more people, try new things. For example, you may try going live during the week for just a few minutes to provide some encouragement and motivation. Life can get stressful and messy in the middle of the week, and your members may appreciate those little words of wisdom you can offer.
9. View Your Stream as an Audience Member
Don't just assume that your stream is going well for everyone listening to your service. Have a staff member pull up the stream on a separate device to watch from a viewer's perspective.
10. Consider Streaming Multiple Times
Consider recording your streams and broadcasting them later or throughout the week to give others a chance to hear your message when they have the time and energy.
Conclusions
Use these church live stream tips to make your streams more engaging and professional. Remember that your equipment and the way you use it will have the biggest impact on the quality of your streams.