The best OBS widgets can make your live streams more engaging and professional. With such an active community, it's easy to find both paid and free OBS widgets that you can start using today. Let's look at seven of the best options and how to start using widgets with your streams.
What Is an OBS Widget and How Does it Work?
An OBS widget allows you to display information to your audience during a live stream, including donations, subscriber alerts, overlays and other visuals.
Widgets can make your streams more engaging and encourage your viewers to participate in the event. They can also make your stream look more professional and enhance the quality of your sources.
Widgets can be added to your stream via OBS Studio itself or through a platform like Streamlabs. You can find a wide variety of free and paid widgets online. Most have active communities that can help answer questions or offer tips on how to maximize the use of a widget.
7 Best Widgets for OBS Studio
Finding the right OBS Studio widgets for your live-streaming doesn't have to be complicated. Here are seven of the best OBS widgets out there for streamers.
SE.Live is an OBS widget that makes it easy to manage your streams. With this widget, you can add StreamElements right into OBS Studio, including media requests, live chat and your activity feed.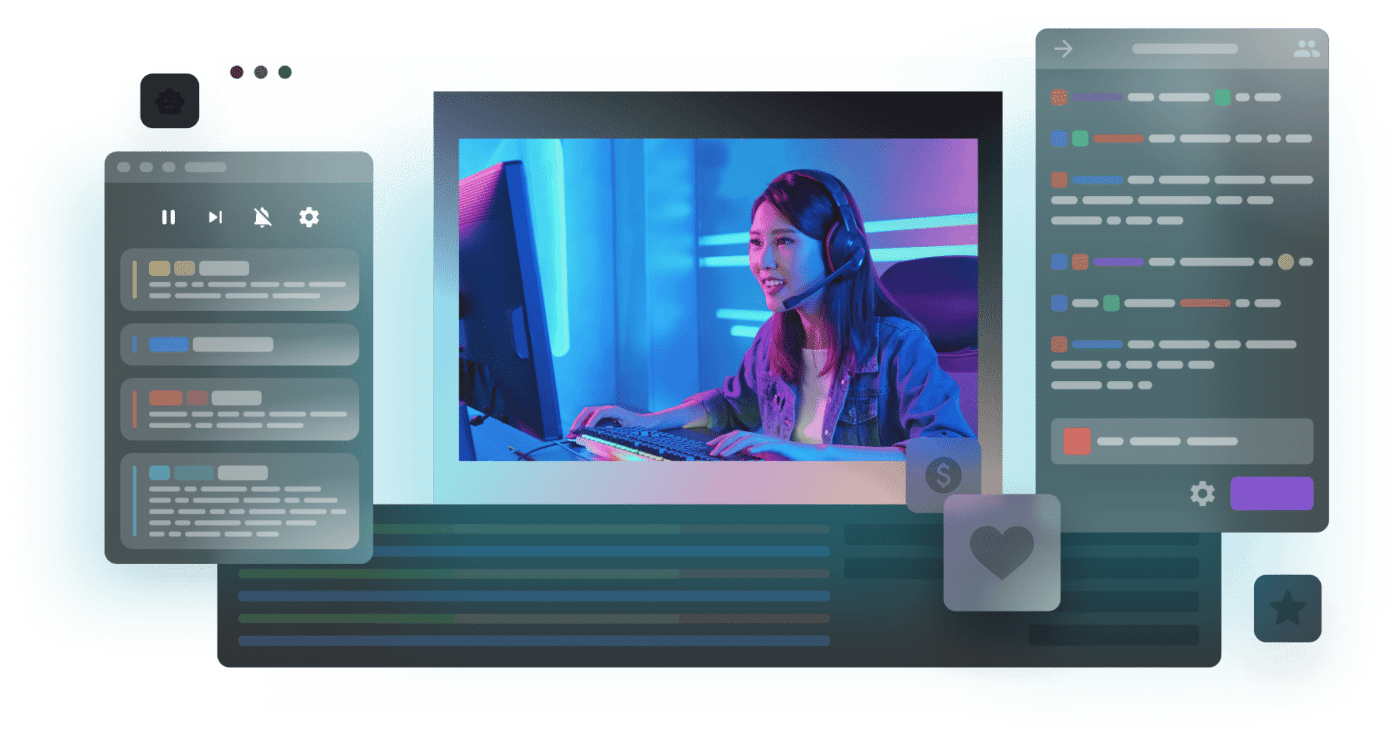 SE.Live also makes it easy to view your live activity feed and even replay missed alerts, so you always acknowledge your biggest fans.
The great thing about this widget is that you can click-and-drag elements to place them wherever you want, making it easy to create the setup that works best for your workflow. Plus, you can load your overlay from a single source to reduce your CPU usage.
StreamFX is a popular free widget for OBS Studio that allows you to add filters, new sources and transitions to your stream. You can blur out different regions, enhance the quality of your stream and more using this one simple plugin.
Here are some of the many filters and transitions included with StreamFX:
Auto-framing: Track and zoom automatically to keep your face in the frame.
Denoising: Enhance the quality of your sources while cleaning up noise.
Virtual greenscreen: Add a greenscreen virtually in just a few clicks.
StreamFX should be at the top of your list if you're looking for free widgets for OBS.
Media Share is an OBS widget that can help boost stream engagement. The widget allows viewers to send songs or videos whenever they tip you. Just choose which ones you like, and play them on your stream.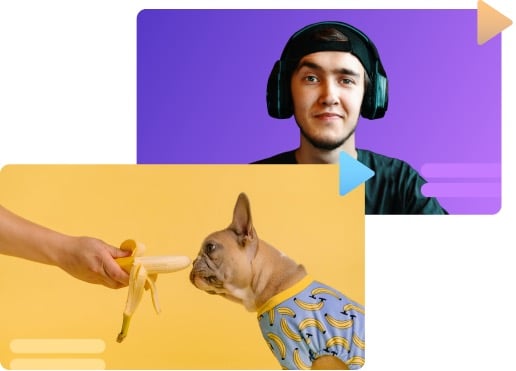 Media Share adds a fun element to your streams. You never know what your viewers are going to share, so it can make for some funny moments. It also encourages your viewers to participate in your stream and keeps viewers around to see what you'll play next.
It's easy to add Media Share to OBS through Streamlabs, but you'll need a Streamlabs account.
The Hype Meter OBS widget is another great way to boost engagement. Each time a viewer subscribes, donates or follows, the Hype Meter starts filling up.
With this widget, you can customize the colors, shape and even the tier levels of the meter to match the theme of your stream or brand. Customization is possible through the developer's built-in editor for StreamElements or Streamlabs.
Hype Meter works well for streams of all sizes, but you'll need to pay for this widget. If you need free widgets for OBS, you'll need to go elsewhere. That said, it's an interactive element that can make your streams more engaging and encourage your viewers to participate.
Alert Box is a flexible OBS widget that makes it easy to add alerts to your livestream, whether you're on Twitch, YouTube or Facebook. You can have alerts for followers, subscribers, tips and more. Best of all, you can customize your box to match your brand or stream theme. This ensures that your alerts don't look out of place against your overlay.
With this widget, you can customize the display properties and control the delay between notifications and displaying them. You can even configure your Alert Box via Streamlabs to make sure you're happy with its appearance before you go live.
With this OBS widget, you can display a countdown for your stream's start time. This free animated widget makes your countdown more exciting, and you can customize it in many ways, including:
Colors
Text size
Countdown length
Size
Sound effects
Text effect
Skins
To use this widget, all you have to do is use the included link as a source in either OBS or Streamlabs. The only real drawback with this widget is that it's not as customizable as other widgets on this list and you can't really make it blend seamlessly with your brand. However, it is free to use, which makes it an excellent option for new streamers.
Sponsors help keep streamers going and allow them to monetize their streams. Sponsor Banner is an OBS widget that allows you to manage and display sponsor links, social media accounts, logos and more.
For streamers, maintaining relationships with sponsors is crucial to monetizing their channels. The Sponsor Banner widget makes it easy to maintain these relationships and continue growing your channel.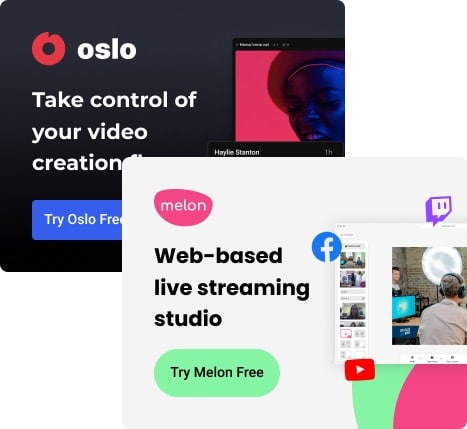 With this widget, you can customize a number of settings to create the look you want for your banner, including dimensions, sponsor duration and animations. You can even add custom HTML/CSS to get the exact look you want for your banner.
Differences Between OBS Widgets and OBS Plugins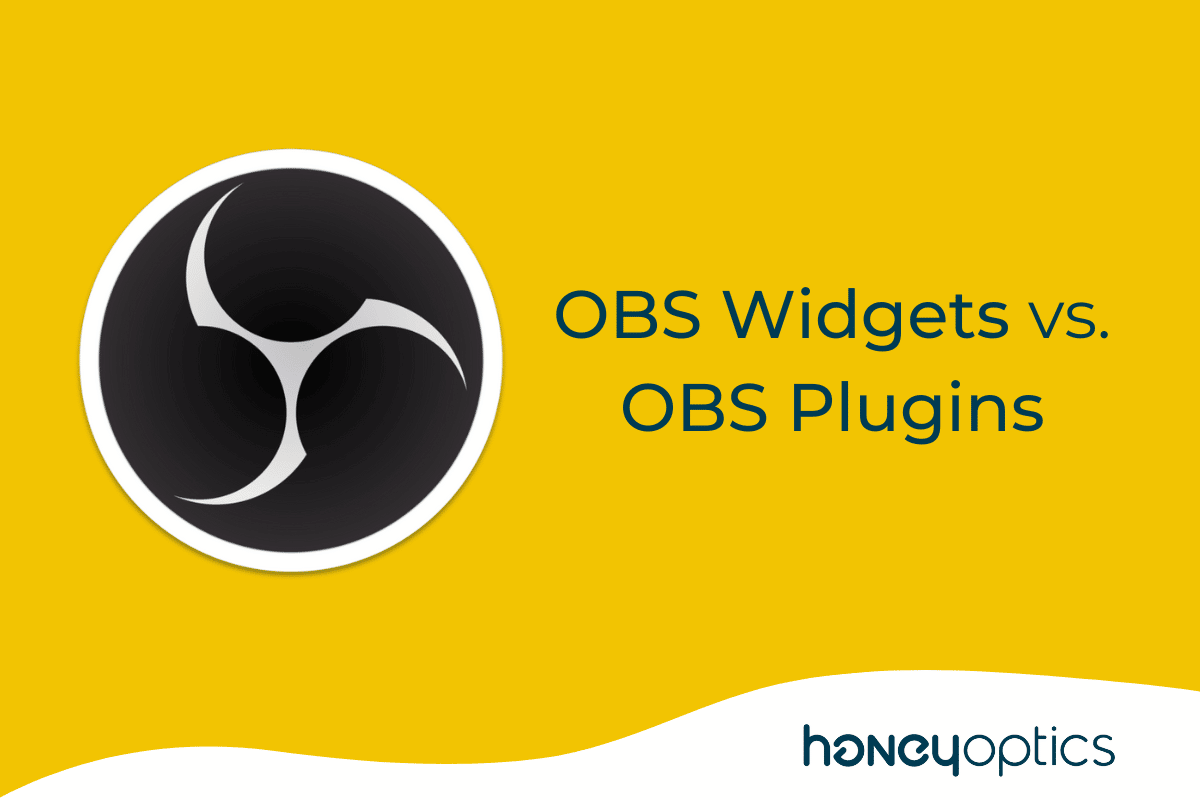 When searching for OBS Studio widgets, you'll likely find plugins, too. So, what's the difference between a plugin and a widget? While the two can be used together, they serve different purposes.
An OBS plugin can add features or functions to your stream.
A widget displays information to your audiences, such as new subscribers, donations and more.
If you want to add custom functionality to OBS Studio, you will need to install a plugin. But for displaying information, you can use widgets. The two can work together to help you create the visual aesthetics and information displays you want for your stream.
How to Install an OBS Widget?
Installing OBS widgets for Twitch or YouTube is very easy. Simply follow the steps below:
Log into Streamlabs through Twitch or YouTube
If prompted, allow access during the install
Go to the widget section
Open your OBS software
Under Sources, click on the "+" icon
Choose Browse
Paste in the Streamlabs URL
You should now see the widget in your preview window. If you want to change anything, you can in the control panel for Streamlabs. You can also reposition the widget if you like directly from the OBS preview.
Conclusion
These are some of the best OBS widgets out there for Church Live-Streaming or Video Conference. Our list includes both paid and free options so that anyone – including beginners – can start customizing their streams today.
Make sure that you follow the tips for installing widgets and take time to test out your configurations before going live with your audience.