Can you broadcast a Zoom meeting on Facebook live? If you regularly host Zoom meetings or webinars, you may be wondering whether you can extend your reach and audience by broadcasting these events on Facebook Live.
Let's take a closer look at why you may want to broadcast your meetings and how to get started.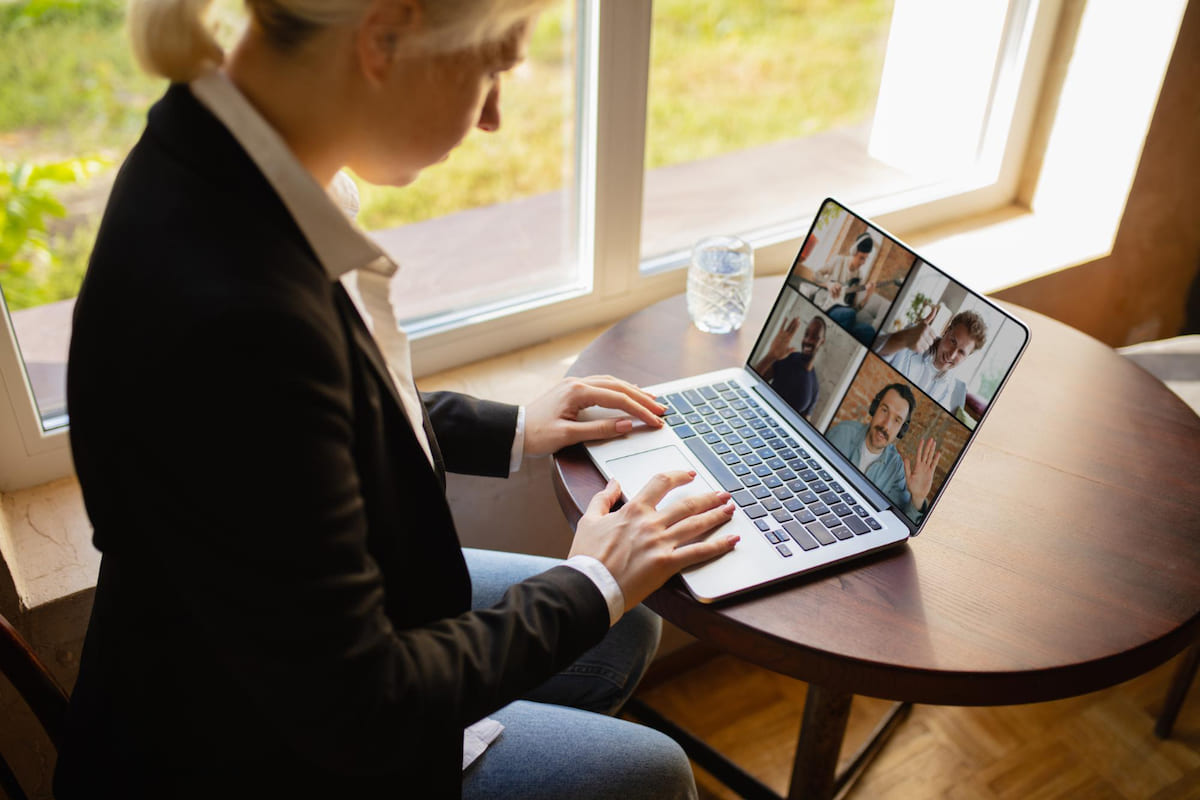 In What Cases Can This Help You?
Being able to broadcast a Zoom meeting on Facebook Live gives participants more options for participating in meetings. They can join in on Zoom, or they can simply watch and comment on Facebook Live. In addition, broadcasting on Facebook Live will allow participants to have more flexibility when attending meetings because they can choose their preferred platform.
If you want to expand your Zoom meeting's reach while maintaining control of the discussion and talking points, broadcasting to Facebook Live is a great option.
Can You Broadcast a Zoom Meeting on Facebook Live, and How to Start?
Zoom meetings can be broadcasted on Facebook Live provided that you meet a few requirements:
Have a Pro, Business, Education or Enterprise Zoom account
The host is licensed
You have Livestream enabled on Facebook
You have the latest Zoom desktop client
You have Group HD video enabled for better video quality
Make sure that you have a broadcasting PTZ camera to provide the highest-quality broadcasting.
If you meet these requirements, you can get started with broadcasting meetings to Facebook Live in just a few simple steps.
Sign into your Zoom account as an administrator with editing privileges.
Navigate to Account Management, and then click on Account Settings.
Click the tab that says "Meeting."
Under the "Advanced" section, check to see if the option for "allow livestreaming of meetings" is enabled. If not, enable it.
Click the Facebook checkbox.
Click Save.
Once you have these settings in place, you can start livestreaming. Here's how:
Start your meeting, and click "More" on the controls tab.
Choose Live on Facebook. Your browser will open, and you will be asked to sign into Facebook if you haven't already.
You will see a prompt warning that the "endpoint is deprecated and will not be accessible." Ignore the message and choose where you want to livestream on Facebook.
Once everything has finished loading, you can click Go Live to get started.
Once Zoom notifies you that your meeting is live on Facebook, you can begin your presentation.
Make sure that you're using the best camera for Zoom streaming whenever you broadcast to Facebook Live. This will help ensure that your broadcasts are high-quality.
It will take a little time to get everything set up, so make sure that your attendees are aware of what's going on. Wait until you've received notification that you are Live on Facebook to start conducting your meeting.
How Long Can You Broadcast on Facebook Live?
Zoom makes it easy to start broadcasting your meetings on Facebook Live, but is there a limit to how long you can stream your meetings? Yes. But the good news is that most users will never be affected by this limit.
According to Facebook, the time limit for live streaming is eight hours.
Most Zoom meetings last no more than a few hours, so this limit likely won't affect you. However, if you do exceed the eight-hour limit, you can simply start a new live stream.
Conclusion
So, can you broadcast a Zoom meeting on Facebook Live? Yes! You can broadcast your Zoom meetings to Facebook Live if you meet the requirements above and follow the steps in this guide. Just be mindful of the eight-hour time limit on Facebook Live.
For the best quality stream, use a PTZ camera that can broadcast in HD or UHD.