Learning how to connect Zoom to Facebook Live is essential if you want to expand your meeting's reach and audience. Fortunately, Zoom makes it easy to connect to Facebook Live so that you can broadcast your stream directly to the Live platform.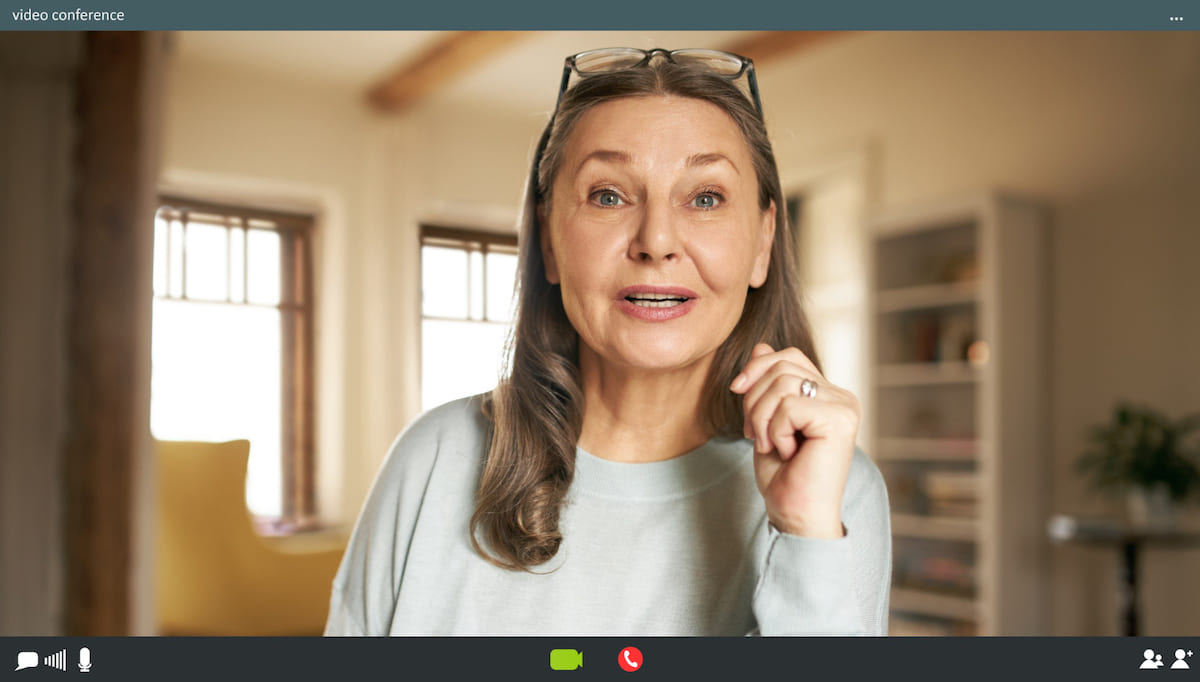 How to Get Started
Before you can connect and start streaming, you will need to change some of your account settings.
Start by navigating to your Zoom account settings.
Under the "In Meeting (Advanced) tab, click the checkbox for Facebook under the "Allow Livestreaming of Meetings" section.
Once you have enabled Facebook livestreaming, you can set up your PTZ broadcast camera and go live.
How to Connect Zoom to Facebook Live
You'll need to follow a few steps to start streaming your Zoom meeting on Facebook live. If you haven't already done so, schedule your meeting.
To schedule your meeting, you will need to give it a title, description, date and time.
When creating your schedule, you also have the option to restrict control over who can participate, how people can register and the security level.
You can also choose to record the meeting and choose the devices participants can use to join the meeting.
Once you've chosen all of your desired settings for your meeting, you can send out invites. Invite links can be shared on social media, and reminders of the meeting will be sent to anyone who registers.
When you're ready to start the meeting, you can follow the steps below.
Start Your Meeting
Locate your upcoming meeting on your "Upcoming" tab, and click the Start button. Once you have started the meeting, you can start streaming on Facebook Live.
Initially, you won't be live on Facebook. You will need to connect to your Facebook account to start streaming. Here's how:
Click "More" on the controls panel of your Zoom meeting.
Choose Live on Facebook.
A prompt will appear asking you to sign into Facebook if you haven't already.
Next, choose where you want to go live on Facebook: Timeline, Group, Event, or a Page You Manage.
Add a title and description, and click Go Live.
Zoom will then start preparing your live stream.
At this stage, you can start conducting your meeting. Participants will be able to see your stream on Zoom and/or Facebook Live.
Facebook users will be able to leave comments during the presentation. You can respond to them in real-time or announce that you will address comments after the stream.
While you may be broadcasting to Facebook Live, all of the logistics of the stream will take place through Zoom.
End Your Meeting
When your presentation is finished, you can click the red "end" button at the bottom of your Zoom control panel. Clicking this button will end the stream on both Zoom and Facebook Live.
Why Isn't My Live-Streaming Working on Zoom?
There may be a few reasons why your live streaming isn't working on Zoom. The most common reason is that you don't have the correct settings enabled.
Be sure to go through the steps above to enable the right settings. You must have "allow livestreaming" enabled on Zoom if you want to stream your meetings.
Additionally, make sure that all of your equipment is connected properly and that you're using quality cameras for your streams. We recommend using PTZ cameras for live-streaming because they offer the most flexibility and best quality picture.
The best PTZ camera for Zoom meeting streams will allow for quicker and easier streaming with fewer hiccups and headaches along the way.
Conclusion
Now that you know how to connect Zoom to Facebook Live, you can start broadcasting your Zoom meetings to your Facebook audience. By connecting these two platforms, you can expand your reach while conducting meetings through a familiar, easy-to-use platform. Finally, make sure that your gear, particularly your camera, is high-quality so that your streams are clear.