Learning how to live stream a church service on YouTube can be a fruitful endeavor for your congregation. Live streaming opens the door to new members viewing your service and participating in your church. It also allows members who are unable to attend in person to see your service from the comfort of home.
But how do you get started with live streaming on YouTube? Let's take a look.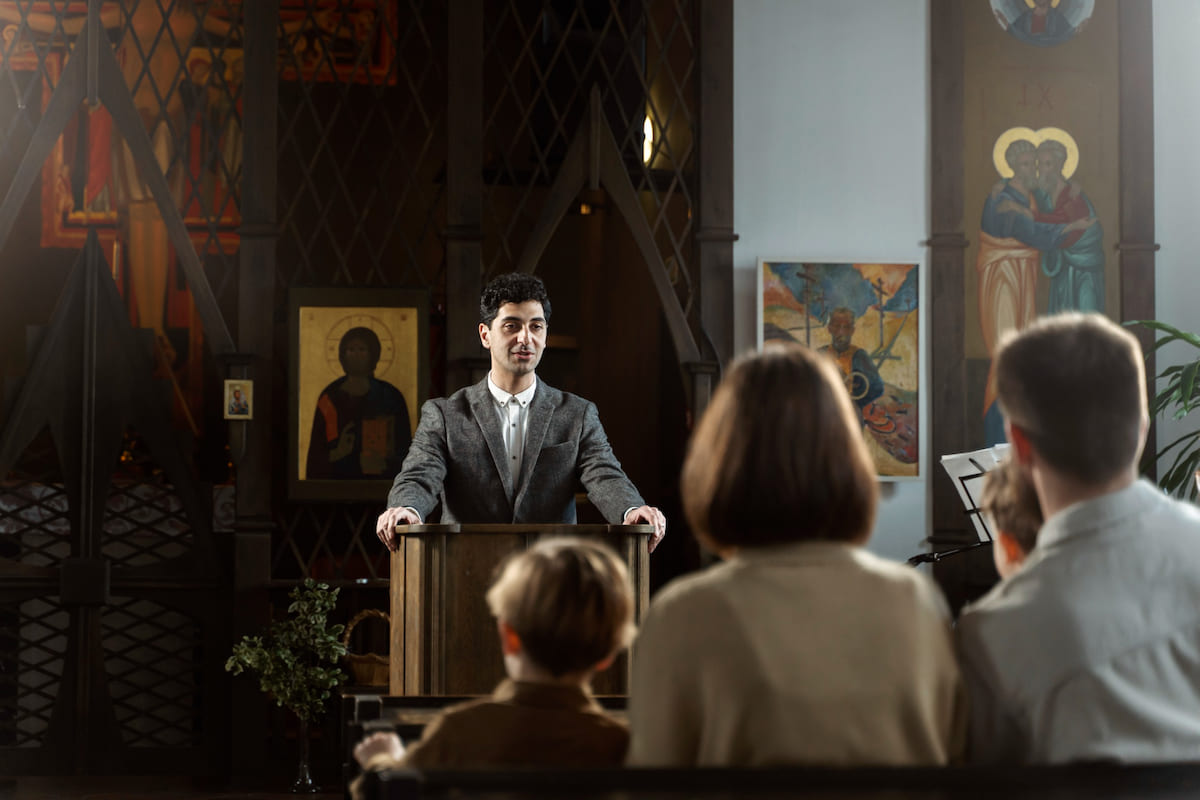 Can You Live Stream Directly from YouTube?
One big advantage of using YouTube is that you can live stream directly from the platform. There's no need to use any complicated software aside from the one you use for your PTZ camera system for churches.
The entire stream can be handled right from YouTube itself, which is convenient for churches. Most people are familiar with YouTube and its interface, so there isn't much of a learning curve when going live.
How to Live Stream A Church Service on YouTube
Live streaming a church service on YouTube is easier than you think. You don't need advanced technical skills to start a stream directly from this video platform.
Let's go through the steps of setting up a live stream and what you'll need.
YouTube Channel
The first step is to navigate to your church's YouTube channel. In order to start live streaming, you must meet the following requirements:
Have no restrictions within the last 90 days
Your channel must be verified
You can start streaming from your phone, desktop or iOS device. For this example, we'll look at desktop streaming because most churches will be using PTZ cameras for live-streaming.
From your channel dashboard, click on the "Create" button at the top corner of the screen.
Click "Go Live."
If you haven't verified your channel yet, you'll need to do so before you can go any further. It can take up to 24 hours for your first stream to start, but once it's enabled, you can start streaming immediately.
PTZ camera setups will also need:
A YouTube Live server URL
A stream key
This information will need to be entered into your encoder in order to start streaming your church services.
Live Streaming Equipment
In order to start live-streaming your services, you will need some basic live-streaming equipment for church use.
A quality PTZ camera or multiple cameras will allow you to capture more of the service and produce professional-level results.
With this type of a setup, you will need:
A PTZ camera, or multiple cameras
Microphones
Audio mixer
Video mixer
An encoder
A computer monitor
These components will work together to connect to YouTube Live so that you can start streaming.
It may seem like a lot of work to get your PTZ camera setup going, but it's worth the effort. These cameras can be controlled remotely, which will make it easier to broadcast however you want.
Our PTZ cameras offer:
4K streaming;
Sony CMOS sensor;
Up to 30x zoom;
Digital noise reduction;
Up to 340° pan movement;
Tilt rotation;
More.
Now you know what equipment you'll need, but how do you connect everything together? Here's a simplistic overview:
Cameras connect to your video mixer;
Microphones connect to your audio mixer;
Your mixers connect to your hardware encoder;
Your hardware encoder connects to your computer;
Your computer will use your stream key to start streaming live on YouTube.
You don't need a lot of expensive equipment to get started with your streams, but it's worth investing in a high-quality camera that will give your audience the experience they expect.
Live-Streaming Platforms
YouTube is just one of many live-streaming platforms for church services. If you find that your streams aren't doing well on YouTube, try another platform.
Alternatively, you can try broadcasting your stream on a variety of platforms to expand your reach even further.
Do You Need a License to Live Stream a Church Service on YouTube?
Whether or not you need a license to stream your service will depend on a few factors. For example, if your service uses copyrighted music, then you will need a streaming license. Certain events that take place off of the church's property may also require a license.
It is always best to check your local laws and consult with a legal professional to determine whether you need a license to stream your services.
Conclusion
Now that you know how to live stream a church service on YouTube, it's time to test out your setup. Stream your next service to see what your members think and take notes on how you can improve your service streams in the future.