IP cameras are used in almost every sector around the globe as a result of the extensive breadth of designs and capabilities available to them. There are a variety of potential uses for this technology, including church live-streaming, theft and vandalism deterrence, traffic management, and climate control. Do you know approximately how much data does an IP camera use?
Do IP Cameras Slow Down the Internet?
Before you install an IP camera, one of the things that you will definitely take into consideration is the internet consumption of such cameras and how to reduce IP camera lag? Do wireless security cameras affect internet speed?
IP cameras, both wireless security cameras and wired ones, may slow down a network, but not as much as you would expect. In fact, if you aren't monitoring the PTZ IP camera from afar using a smartphone, computer, or other device, the wireless security cameras won't have much of an effect on your Internet speed at all.
And the technology is continually becoming better, which means that IP cameras are being more adaptive to networks, and as a result, they are having less of an influence on those networks.
As an example, battery-operated cameras only utilize bandwidth when motion is detected and record in compressed formats (H.265 and H.264).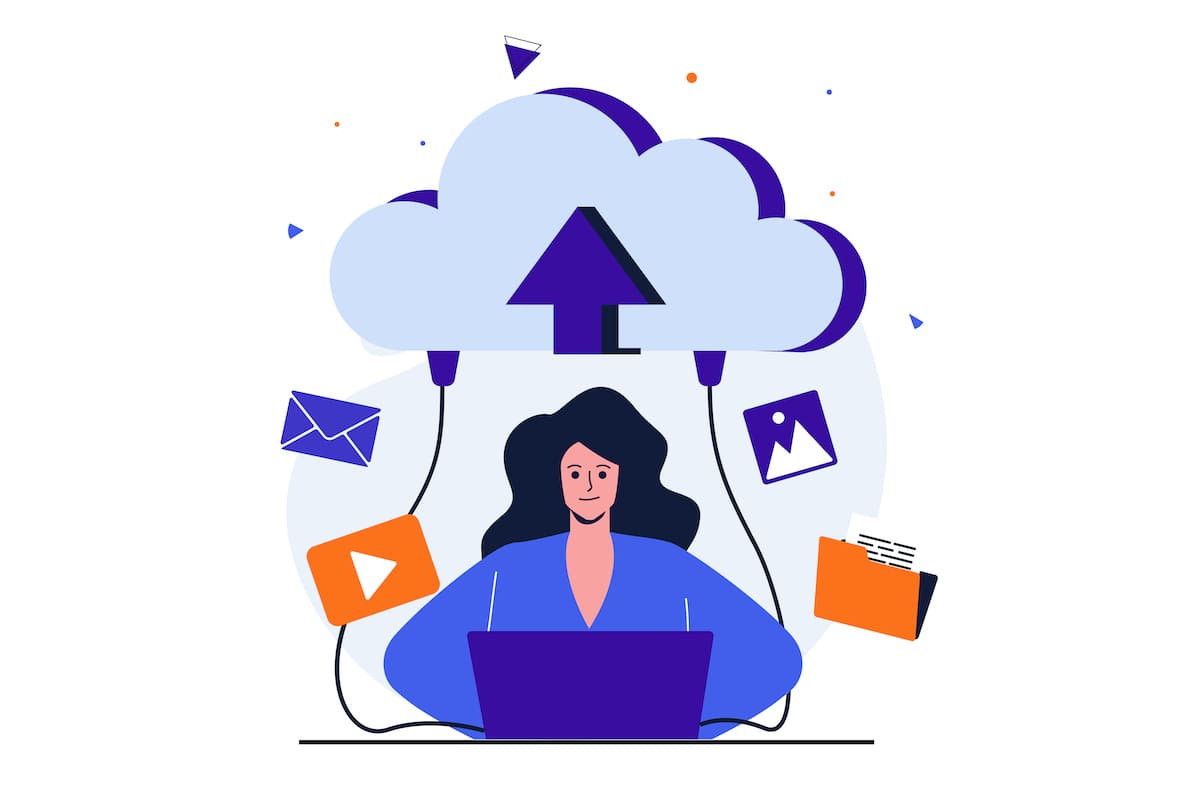 How Many Hours is 1TB of Data?
One terabyte of data may be used in a month if you stream around 171 hours of 4K video. That's the same as continuously streaming a 6-hour 4K movie for 30 days straight.
How Much Data Does an IP Camera Use?
There are a number of elements that influence how much bandwidth is used by your IP camera on the internet, namely how much data is sent and downloaded by your security camera.
Coding systems for compressed data: Your Wi-Fi security cameras are a key contributor to this problem. When it comes to video surveillance and security, MJPEG/MJPEG-4 and H.264 are the two most often used compression standards.
Resolution of a Camera: A higher-resolution camera will slow down your network since it consumes more bandwidth, which in turn necessitates more storage space. Consider that a 5MP camera will need much more data transfer than a 2MP or 4MP IP security camera.
Per-second frame rate: The effectiveness of your CCTV surveillance system relies on the frame rate. In general, the higher the frame rate per second (FPS) is, the better the video quality can b. The amount of bandwidth your CCTV streaming needs is also affected by the frame rate.
The total amount of IP cams: The more security cameras you have in your house, the more bandwidth your system will need.
IP cameras often use between 3 and 389 GB per month. When we further dissect this, we find that each security camera generates between 100 MB and 13 GB of data daily, or 4.17 MB and 540 MB every hour, or 0.01 Mbit and 1.2 Mbit per second.
Cameras installed in smaller spaces, such as those found on video doorbells, are often more data efficient. Depending on the camera's configuration and use, they may consume as little as 1 GB of data per month.
The typical monthly data use of IP camera is about 60 GB.
Conclusions
The preceding article provides the best response to your question, "How much data does an IP camera use?" since the data usage will vary depending on the environment the camera is being applied in; for example, a highly populated area would need more data than a less populated one. In this way, you may estimate the IP camera's data needs in relation to its intended installation position.